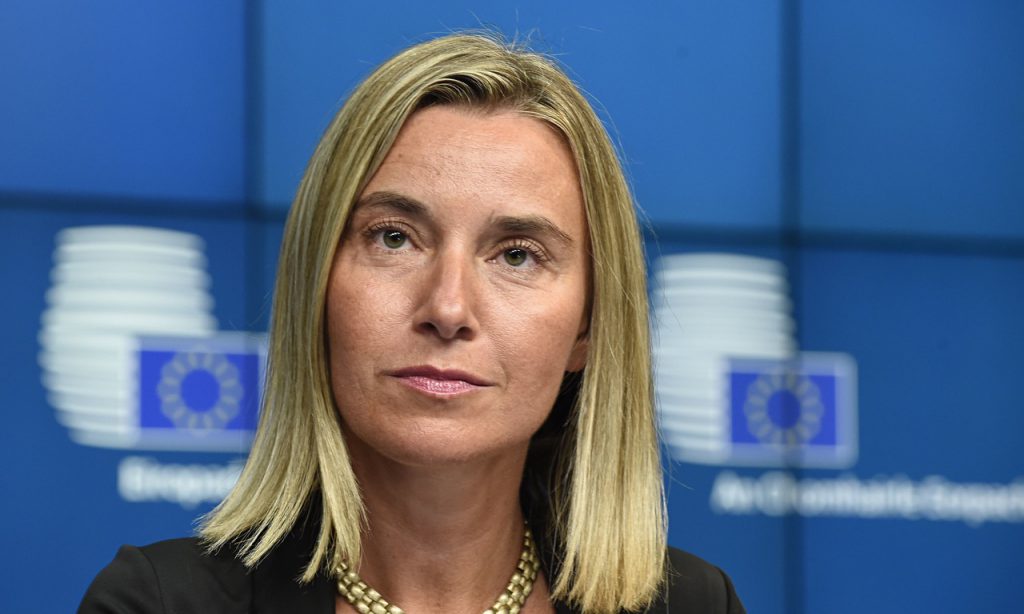 European Union's foreign policy high representative held today a speech at the special session of Serbian parliament, all the time booed by radical nationalist MPs. "My message for Serbia is that, in the future, the European Union will not have 27 members, because one member state will leave it, but will rather have new members and Serbia will be among them", Federica Mogherini promised.
The most of the parliamentary groups attended the session, as well as diplomats and premier Aleksandar Vucic. But Serbian Radical Party MPs have been making noise all the time and yelling "Serbia, Russia, we don't need Union".
The MP's from the conservative movement "Dveri" held placards with the text: "Serbia, do not trust Brussels", in both Serbian and English. The parliamentarians from the movement "Enough is enough" did not attend the special session in protest over parliament speaker's earlier decision to "pause" legislative body's work until the end of presidential elections scheduled for April 2. According to this movement, Mogherini legitimized, with her presence, what is seen by the opposition as "suspension of the rule of law" and "coup" orchestrated by Vucic who runs for president.
Mogherini wished Serbia "peaceful election campaign".
She also met opposition leaders – former ombudsman and presidential hopeful Sasa Jankovic, Democratic Party leader Dragan Sutanovac, Social-democratic Party head Boris Tadic and "Enough is enough" leader Sasa Radulovic.
Jankovic told Mogherini common position of the opposition: Serbia is not on the good path and government does not foster any European values – the rule of law, security or standard of living. Radulovic was focused on parliament.
"At the time when parliament is suspended, it is unacceptable to hold special sessions with the speeches which are, practically, part of campaign. We understand EU's position which take care about its own interests", Radulovic said./IBNA