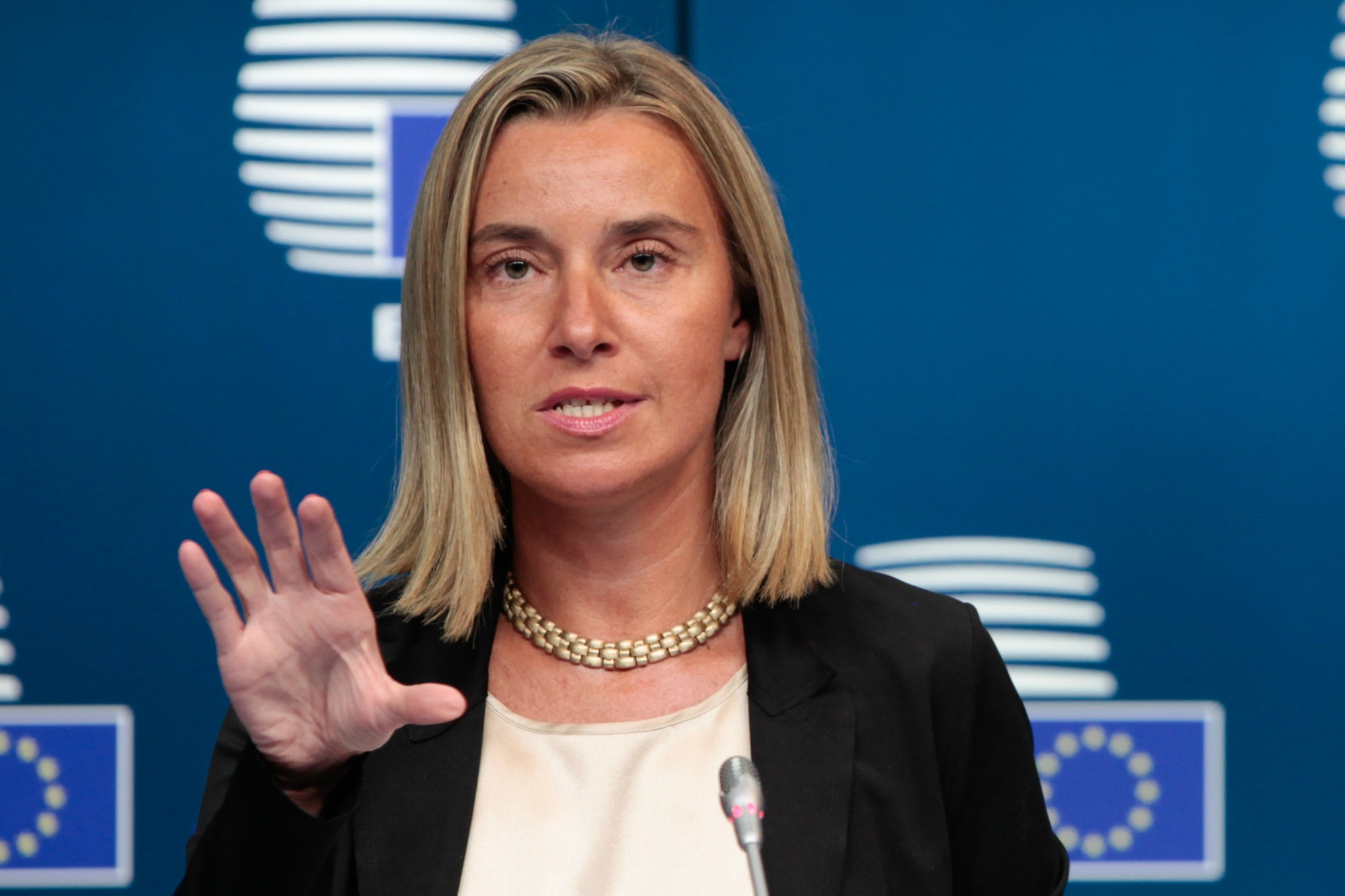 The European Union in a written statement by the EU foreign policy chief Federica Mogherini officially welcomed on Thursday Turkey's move to lift the state of emergency, imposed after the July 2016 failed coup in the country.
Mogherini said: "The end of the state of emergency in place in Turkey since the coup attempt of 2016 is a welcome step. At the same time, we believe the adoption of new legislative proposals granting extraordinary powers to the authorities and retaining several restrictive elements of the state of emergency would dampen any positive effect of its termination.
We also expect Turkey to follow through and reverse all measures that continue to impact negatively on the rule of law, independence of the judiciary and the fundamental freedoms that are at the core of any democratic state", underscoring that "concrete and lasting improvements in the area of rule of law and fundamental freedoms remain essential to the prospects of EU-Turkey relations."
Her remarks came after Turkey lifted its two-year old state of emergency as of Thursday at 1.00 a.m. local time, notes Anadolu.
The Turkish state-run agency also reported what Alan Duncan, Britain's minister of state at the Foreign and Commonwealth Office, wrote on social media. He, too, praised the move, saying: "Strong welcome for the decision to lift the state of emergency in Turkey. Look forward to increasing return to normality under the rule of law two years after the atrocious coup attempt of 2016."…. / IBNA