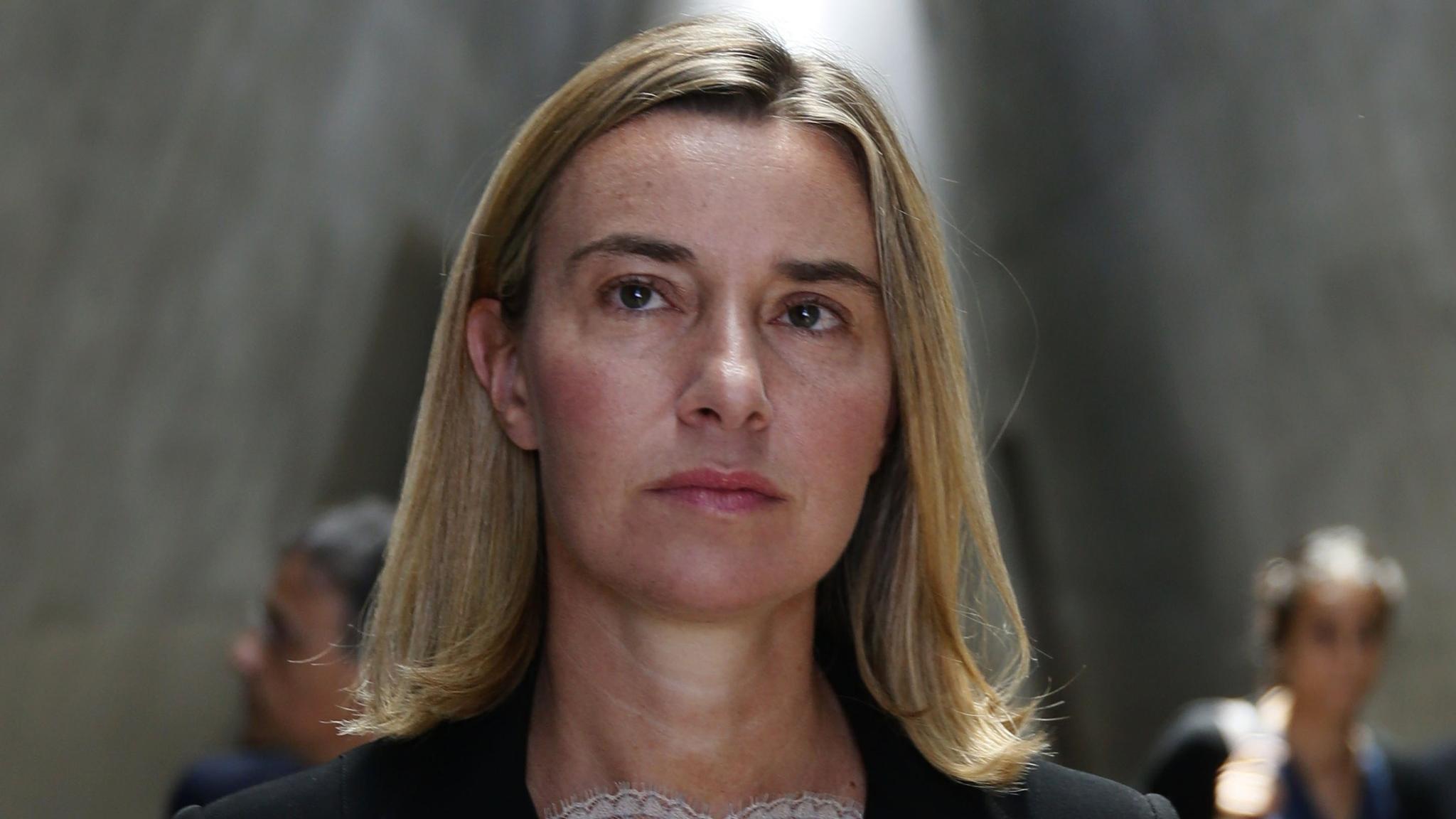 Sarajevo, February 18, 2015/ Independent Balkan News Agency
By Mladen Dragojlovic
The High Representative of the European Union for Foreign Affairs and Security Policy and Vice-President of the European Commission, Federica Mogherini, will visit Bosnia and Herzegovina on Monday February 23, announced the Office of EU Special Representative in BiH (EUSR).
Mogherini is coming at a very important moment for BiH as the country prepares to take a step forward on its EU integration path.
"Following the initiative of the EU to bring new momentum to Bosnia and Herzegovina's EU integration, outlined in the Conclusions of the Foreign Affairs Council held in December 2014, BiH Presidency has agreed an irrevocable commitment to undertake reforms in the framework of the EU accession process. The commitment has been signed by all 14 political party leaders represented in the Parliament of Bosnia and Herzegovina, and it proceeds to the Parliament of Bosnia and Herzegovina on Monday February 23", said EUSR in press release.
Mogherini will have several meetings with political leaders in BiH and it is scheduled to address members of BiH Parliament. In addition, she will meet three members of BiH Presidency and the leadership of both Houses of the state level Parliament.
"Mogherini will also meet the Presidents of the entities, Republika Srpska and the Federation of BiH, and the Chairman-designate of the BiH Council of Ministers and the two incoming entity Prime Ministers", states in the press release.
"Bosnia and Herzegovina – and above all its people – deserve to move closer to the European Union and get the benefits this process will bring. The EU-related reforms will help address the fragile socio-economic situation in the country and spur jobs and investment. Good progress has been made so far in developing the written commitment to the EU agenda. Endorsement by the Parliament would open the way for the EU to take a decision on putting the Stabilisation and Association Agreement between us and BiH into full force", Mogherini said in her comment about the upcoming visit.
Mogherini visited BiH in December last year, accompanied by Commissioner for European Neighbourhood Policy & Enlargement Negotiations Johannes Hahn, to encourage leaders of political parties to accept new EU plan for faster approach of BiH to EU integrations. That visit resulted in a joint statement, made by the Presidency, which was accepted by all political parties and signed by all 14 leaders of political parties which have representatives in Parliament.