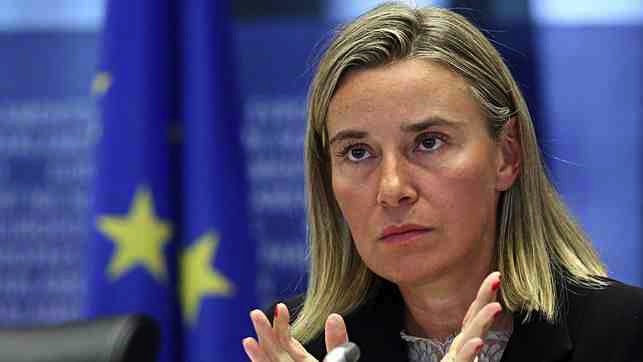 Athens is expected today the European Union's High Representative for Foreign Affairs and Security Policy and Vice-President of the European Commission, Federica Mogherini, who will meet at 12.30 with Prime Minister Alexis Tsipras at the Maximos Mansion.
Mogherini will have a meeting with Nikos Kotzias at the Foreign Ministry, followed by joint a press conference.
According to IBNA information, in their meeting, Nikos Kotzias and Frederica Mogherini will discuss EU common foreign policy as a necessity for security and stability, for a common EU global strategic policy, so as to emerge as a strong stabilizing factor on the global political scene.
The unified foreign policy and the EU's global strategy are standing positions of Greek Foreign Policy, as it will strengthen the security of the EU and preserve its borders with the participation of all Member States.
Also, according to information, the focus of the security issue will not only be the East, but also the South, the Mediterranean and the Balkans, areas of vital importance to the EU as well as to Greece.
Nikos Kotzias will refer to Greece's support for EU enlargement with the countries of the Western Balkans, as it will contribute to the stability of the region, and peace, but always on the condition that good neighborly relations, respect for human rights and International law standards are met.
Also, Euro-Turkish relations and issues of customs integration, visas, and of course the Cyprus issue will be discussed, as Federica Mogherini participated in the last day of the Conference on Cyprus in Crans-Montana./IBNA