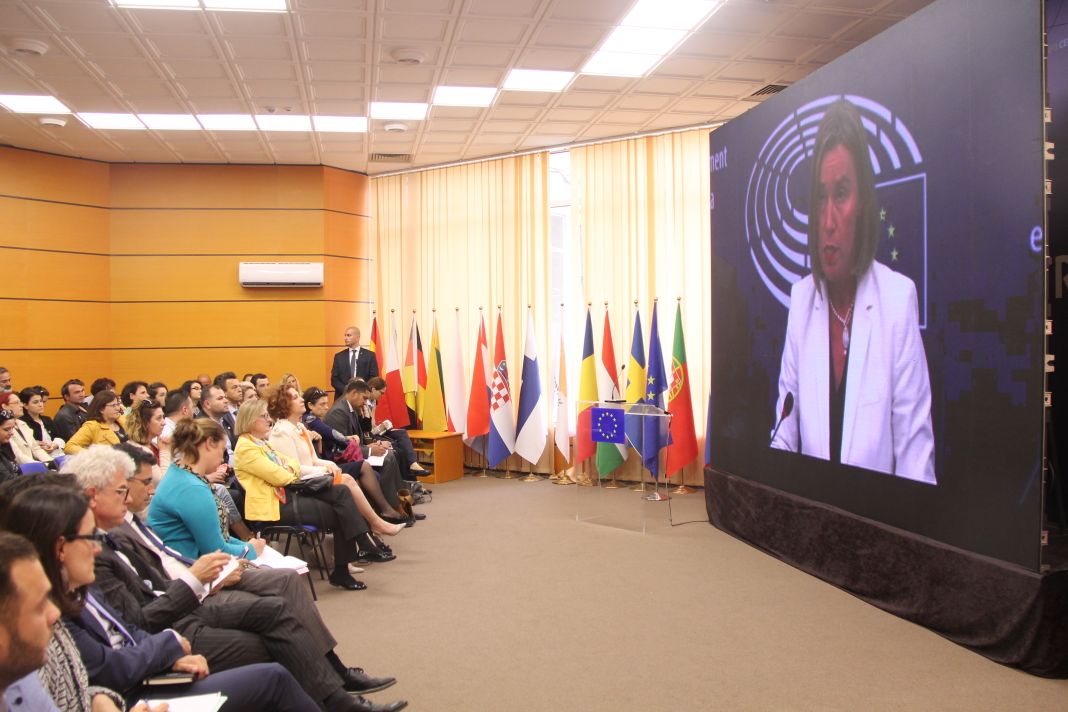 The European Union has decided to open accession negotiations with Albania. This was said today by the EU top diplomat, Federica Mogherini during a special press conference in Brussels. In addition, the European Commission has also recommended the opening of negotiations with FYROM.
"Today, the college approved the annual package of enlargement for Western Balkans and Turkey. It's in our interest to have a successful enlargement policy. Western Balkans is part of Europe and it will be part of the future of the EU. This is in our best interest", she said.
Mogherini said that each country is assessed based on personal merits and progress with the reforms.
"Last year, our partners in the Balkans have undertaken many important reforms, hence the decision to open negotiations with Albania and Macedonia", Mogherini said.
This decision was praised by Tirana and the EU ambassador, Romana Vlahutin.
"Albanians deserve recognition for the efforts that they've made for accession. Today, they have reason to rejoice", she said. /ibna/