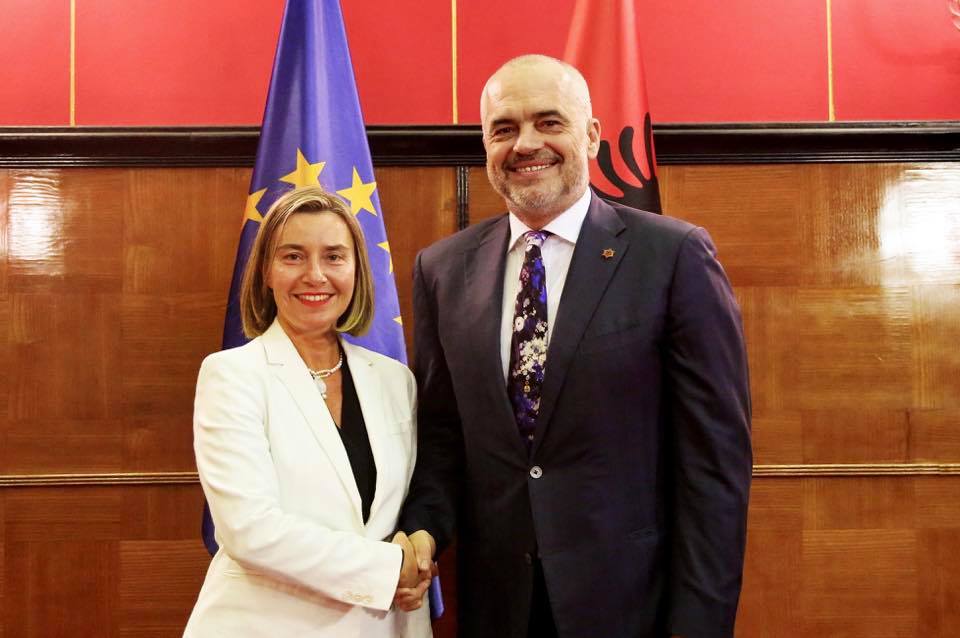 Albania has delivered the conditions set out by the European Commission and the country is ready to launch the accession talks, by pushing the reforms agenda.
This was the message that was conveyed from Tirana by the head of the EU diplomacy, Federica Mogherini in a joint press conference with the country's PM Edi Rama.
"It's not only the aspiration of the people, but it's also in the best interest of the EU to have Albania as part of it once the country is ready and I hope that this will happen soon. The five priorities which are now known by everyone, remain key elements in assessing the work that is done", Mogherini said.
Mogherini also said that Albania is the country which has seen the biggest transformations in Europe in the last decade.
Meanwhile, the Albanian PM, Edi Rama said that the historic chapter that was closed yesterday gave way to another chapter, which is more difficult to be written.
"Today, I would like to address a request about the opposition not as Prime Minister or chairman of SP, but as an Albanian, as a citizen and as a colleague. I would like to ask the  opposition not to collaborate with any foreign political players who would act against the interests of Albania in the process of integration", Rama also said./ibna/