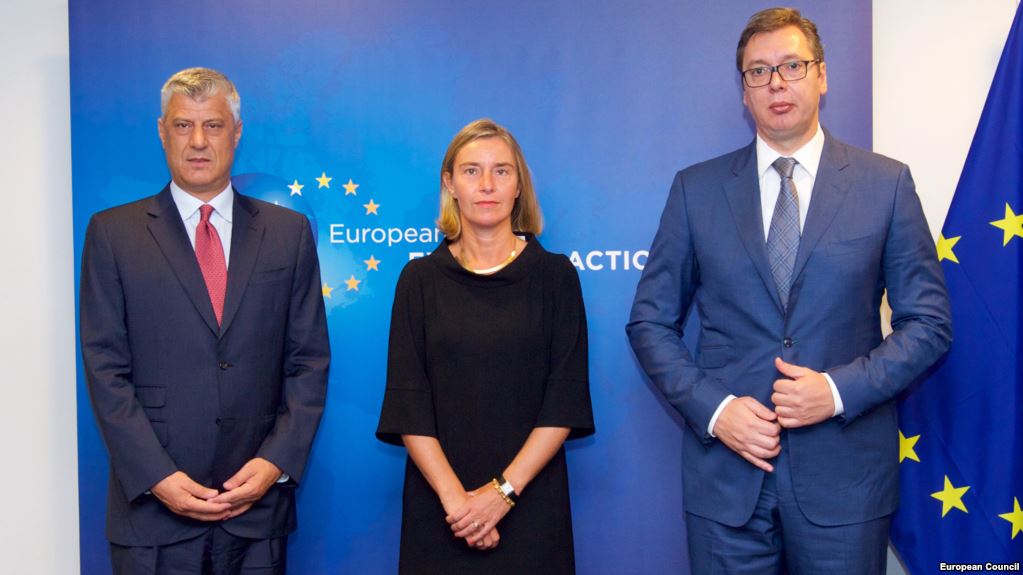 The EU chief of diplomacy, Federica Mogherini met on Tuesday with the president of Kosovo, Hashim Thaci and the president of Serbia, Aleksandar Vucic during the proceedings of the UN General Assembly in New York.
"They continued their discussions on the new phase of dialogue between Belgrade and Pristina, brokered by the European Union for the full normalization of relations", the press statement issued by Mrs. Mogherini's office says.
"They also discussed on the advances made for the implementation of the agreement on the justice system, which will take effect on 17 October", the statement says.
In the two meetings that were held in July and at the end of August in Brussels, the Serb president, Vucic and Kosovo's president, Thaci, agreed on a new phase of talks on technical issues between the two sides.
In the month of July, the Serb president announced the launch of internal dialogue in Serbia to address the issue of Kosovo. Vucic has pledged that he will continue the European path and also preserve ties with his ally, Russia.
More than two years ago, in May 2015, the Serb president, who at that time occupied the post of PM, had announced a possible change in the approach toward Kosovo. This is an important condition for Belgrade's efforts to integrate in the European Union.
At that time, he said that "we're looking into the possibility of making constitutional amendments until the end of 2017, where the part 'Kosovo is part of Serbia' may be removed".
President of Kosovo, Hashim Thaci is expecting the two sides to recognize each other and put an end to a long period of hostility at the end of the talks. /balkaneu.com/