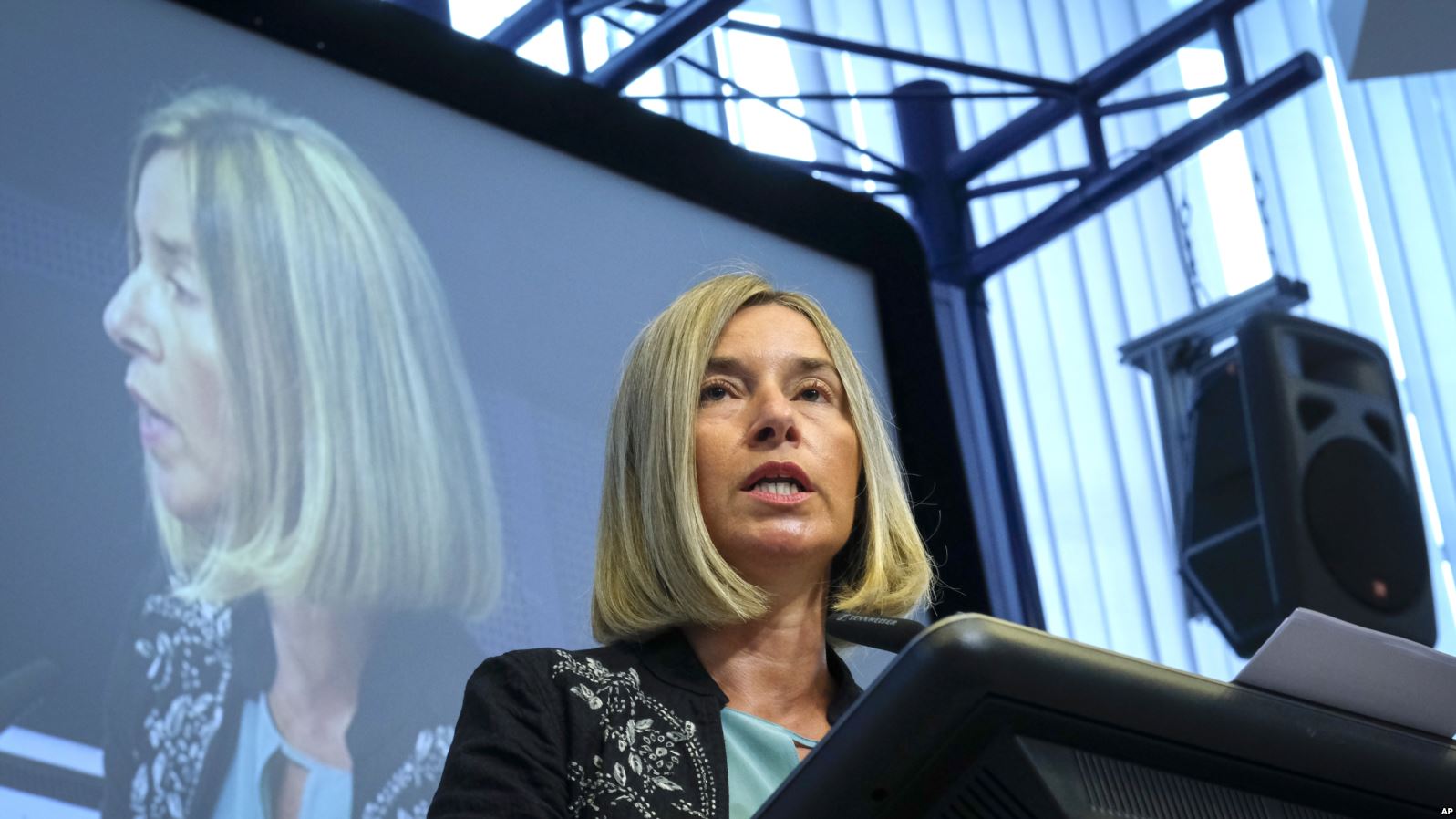 The head of the EU Foreign Policy, Federica Mogherini said on Monday that there exists a possibility that Kosovo and Serbia may reach an agreement for the normalization of relations between the two countries next year when elections in the EU are held.
In her address at the European Union ambassadors' conference, Mrs. Mogherini said that "I am confident that presidents Vucic and Thaci will manage to achieve a binding legal agreement for the normalization of relations and this agreement will comply with international law and it will help for the stability of the entire region", she said, stressing that next year "will mark the 20th anniversary of the Kosovo war and time has come to put an end to that conflict".
The 1999 war ended with NATO's intervention, which managed to stop the cruelties of the Serb forces in Kosovo. Nine years after the war, Kosovo declared its independence with the support of the United States and the main EU countries. Meanwhile, Serbia continues to reject its independence.
Both of the countries have been involved in domestic debates following the ideas suggested by their presidents on a deal which could lead to a border correction. Meanwhile, the international community is also divided on this issue. Some countries would accept such deal, while others fear that border changes could revive hostilities in the Western Balkan region. /ibna/