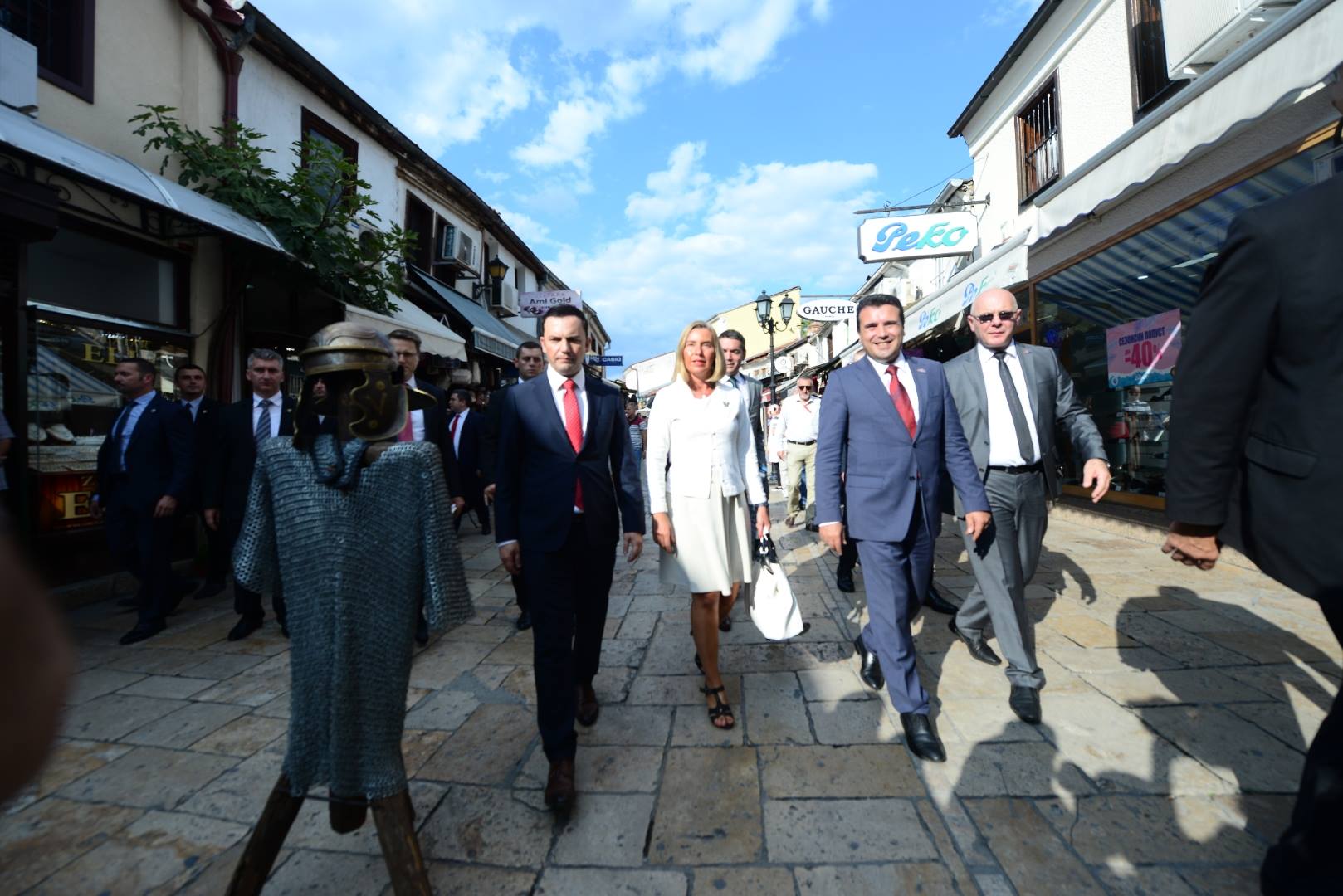 The EU's top diplomat, Federica Mogherini was in Skopje today on an official visit, where she called on the citizens of the country to participate in the referendum which will be held on September 30.
"On September 30th, you will have the key to your future. Do not waste this opportunity because your future is at stake", Mogherini said, accompanied by Prime Minister Zoran Zaev in the old quarter of Skopje.
Asked about the stance of the largest opposition party, VMRO-DPMNE, Mogherini said that she does not want to interfere in the country's internal politics, but she called on citizens to take advantage of this historic moment.
Meanwhile, PM Zaev declared that Mogherini's visit acts as encouragement to address open issues in the region.
"Macedonia is a clear example where faith in the European future was the main motive which lead to the agreements reached with Greece and Bulgaria", Zaev declared. /ibna/