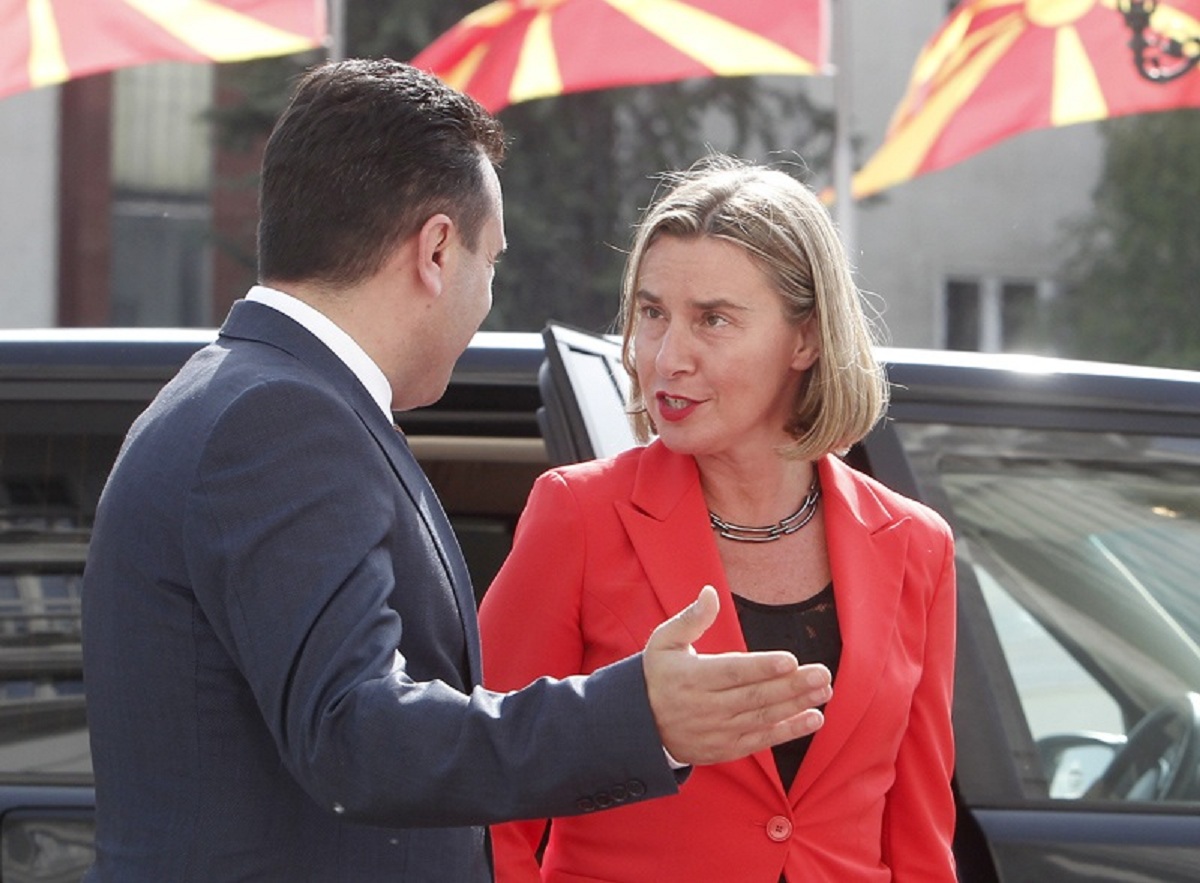 FYROM is back on track, while the unconditional recommendation issued by the European Commission is an extra motivation to do more for EU integration. This was said today in Skopje by the EU top diplomat, Federica Mogherini.
"You're back on the right tracks. You can celebrate and then go back to work. This is an achievement not only for the government, but for all institutions and citizens", Mogherini declared.
Meanwhile, PM Zoran Zaev said that the government is working  to solve the name dispute with Greece.
"The reforms in different areas and policies of good neighboring relations have been praised. We have solved the dispute with Bulgaria and we're on our way to solving the dispute with Greece", Zaev said. /ibna/