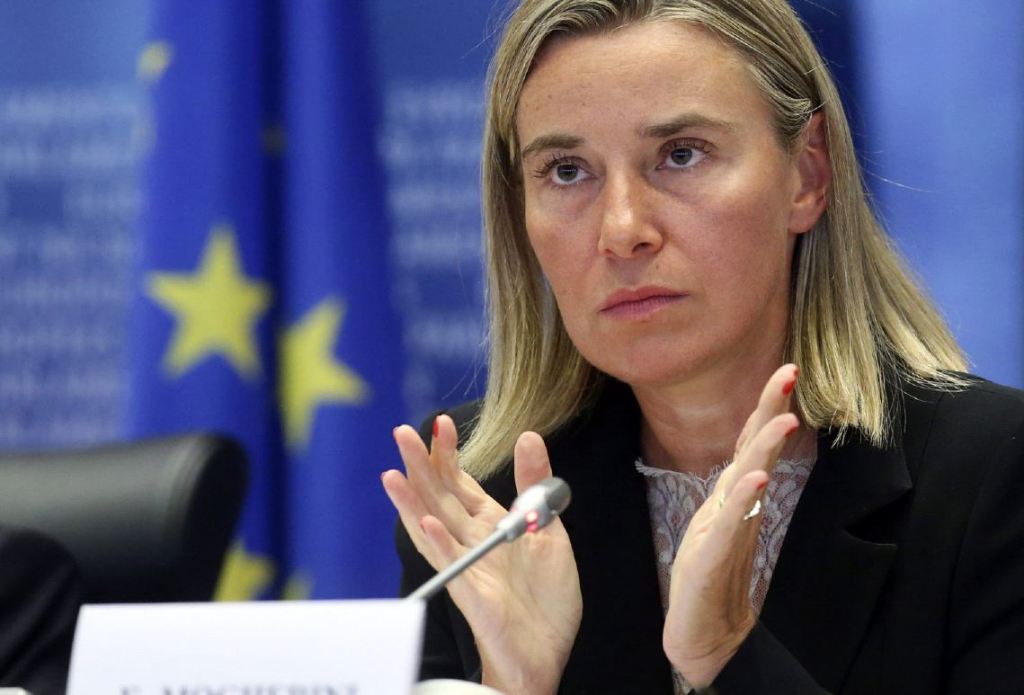 The high representative of the European Union, Federica Mogherini has confirmed that this Sunday, she will meet in Brussels with the presidents of Kosovo and Serbia, Hashim Thaci and Aleksandar Vucic, to talk about the continuation of dialogue between the two countries.
"I believe that until the end of this mandate (of the European Commission 2014-2019), we will be looking for concrete and important steps for each of our Balkan partners in their path toward the European Union", Mogherini declared in front of the EU ambassadors.
In the next meeting that they will have, president Thaci and his Serb counterpart will discuss on the modalities to find a final agreement in the dialogue between Kosovo and Serbia, which would have international obligations.
During the meeting that they had on 3 July, in the presence of Federica Mogherini, Thaci and Vucic said that there's a need for a new phase in the process of talks, which according to the European Union, aims at normalizing relations between the two countries. /balkaneu.com/