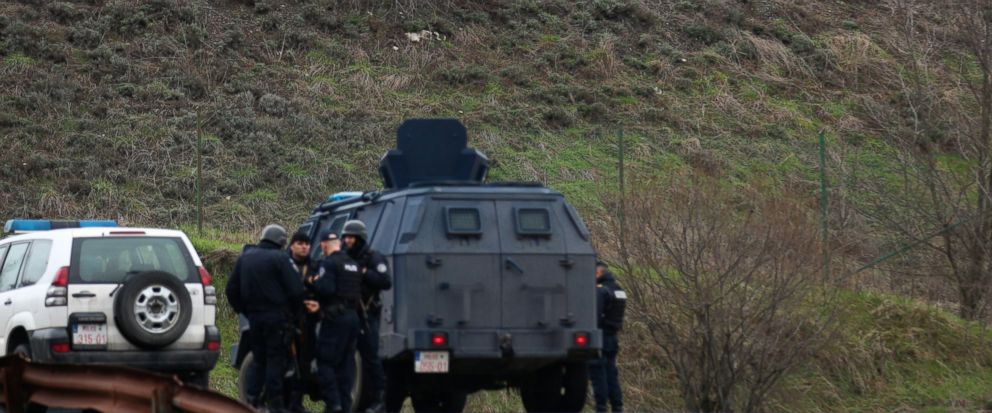 Federica Mogherini, European Union's high representative for foreign policy and security, is to arrive in Belgrade later on Tuesday. In an obvious mission to calm spirits down which have begun running high again, after a Serbian official was arrested in Kosovo on Monday, Mogherini will have a meeting with president Aleksandar Vucic.
Mogherini and Vucic will discuss the continuation of the dialogue between Belgrade and Pristina, Serbian media reported. EU's top diplomat will arrive in Belgrade from Tashkent, Uzbekistan, where she attended a peace conference on Afghanistan.
Marko Djuric, head of the Serbian Office for Kosovo and Metohija, who was shortly arrested in Kosovska Mitrovica on Monday, confirmed this piece of information at a press conference in Belgrade today. President Vucic has described the arrest as a "terrorist act" by the authorities in Pristina, while "Serbian List" ministers have announced its withdrawal from the Kosovo government because of the incident. Several Serbian journalists were attacked during the incident, according to accounts.
Vucic has also accused the EULEX mission in Kosovo for supporting Djuric's arrest. Kosovo police arrested Djuric claiming that he did not have permission to cross what Serbia calls the administrative line with Kosovo.
Shortly after detention, Djuric was deported to central Serbia.
Late on Monday, at the National security council session, Vucic said that "Serbia will not allow anybody to deport its people from Kosovo and Metohija". The incident, he said, was conducted by "50 miserable terrorists". According to Djuric, "Albanian separatists with the support of certain international circles from the West have brutally attacked Serbian people in the north of Kosovo".
Goran Rakic, head of "Serbian List" which is close to Vucic's Serbian Progressive Party (SNS), has announced that its ministers will resign from their posts in Kosovo's government; ten Kosovo municipalities with ethnic Serb majority will proclaim the Community of Serb municipalities on April 20, he added.
The establishment of this community was stipulated in the 2013 Brussels agreement between Belgrade and Pristina. President Vucic repeatedly said that Pristina has failed to fulfill its Brussels agreement commitments, unlike Belgrade, as he claims, that has implemented everything that was required…. / IBNA