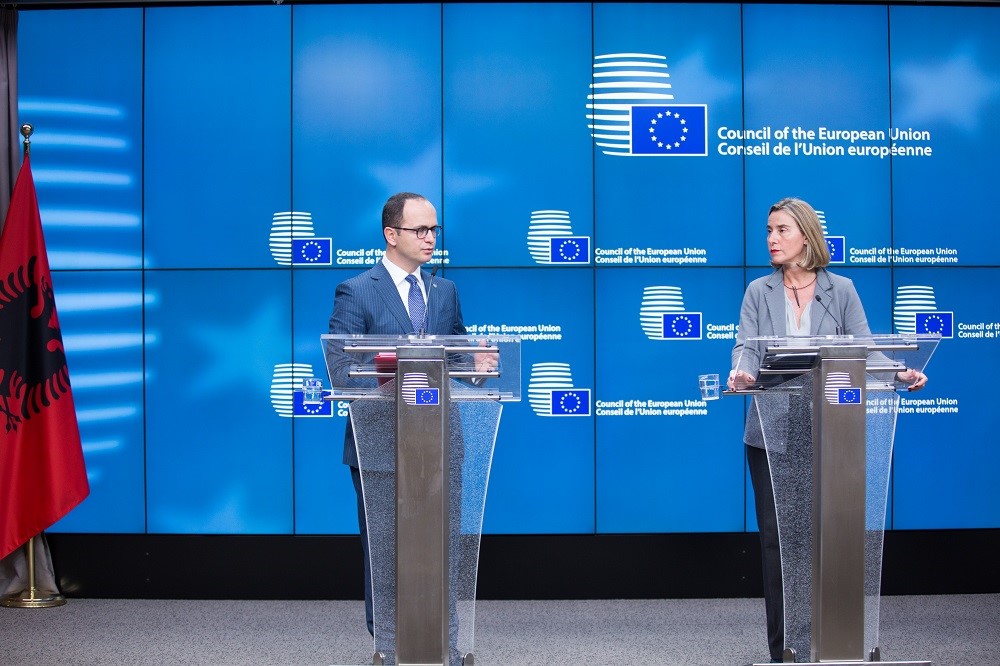 2018 is a very good opportunity for Albania to make progress in its process of EU integration.
Such fact has been announced by the EU head of Foreign Affairs, Federica Mogherini.
"The judicial reform which is taking place in Albania is the most important reform in the country", Mogherini said, adding that "I have repeated many times that this reform should have started and now we are reiterating the fact that this reform is very important and that expectations for Albania's transformation are high", she said during a joint press conference with the Albanian minister for Europe and Foreign Affairs, Ditmir Bushati as part of the meeting between the Stabilization and Association Council Albania-EU, held in Brussels.
Mogherini added that it is important to have a positive climate for businesses and investments.
"The judicial reform will tackle this and this is why Albanian citizens back this reform", Mogherini said.
On his part, the Albanian head of diplomacy, Ditmir Bushati said that "the judicial reform is a unique opportunity, given that it has provided an unprecedented role to the international monitoring and the reevaluation of 800 judges and prosecutors of all levels".
According to him, 2018 is a decisive year for Albania in terms of the process of accession in the European Union. /balkaneu.com/