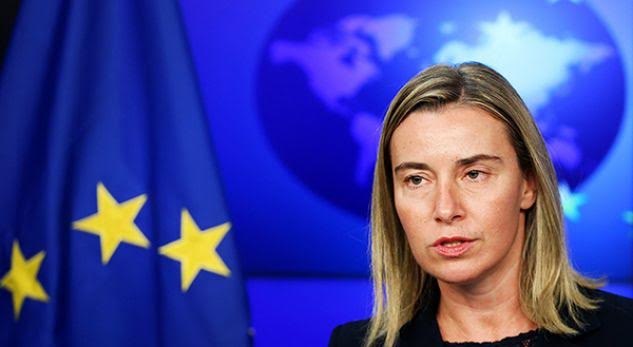 Pristina, 6 May 2016/Independent Balkan News Agency
By Elton Tota
The EU chief of diplomacy, Federica Mogherini said in Pristina on Thursday that the implementation of the dialogue agreement between Kosovo and Serbia is crucial for the continuation of talks between the two countries.
She said that she is discussing with the sides the modules that according to her, have offered a climate of awareness in the region, but also in the EU on the positive movements taken place since the start of dialogue.
Mogherini said that authorities in Kosovo have shown great commitment for the continuation of dialogue, which will mostly benefit citizens, but she said that now there's a need for greater commitment for the EU integration path.
For the Association of Serb Communes which is expected to be established in the north of Kosovo, Mogherini said that it must be made in accordance to the laws and Constitution of Kosovo.
"The Association will not be a parallel structure of the Serb government and will not threaten the territorial integrity of Kosovo", declared the European diplomat.
The representatives of the Serbs of Kosovo have immediately reacted after this declaration.
The head of the Kosovo Office in the Serb government, Marko Djuric said that the unilateral changes of the agreements reached between Belgrade and Pristina are unacceptable for Serbia.
"Nobody will redefine what we agreed on August 25", Djuric said.
"I respect Mrs. Mogherini's role, but we cannot agree on changing what we have agreed on", said the Serb official, adding that this is a message for the international community and Mogherini herself, who is brokering dialogue between Pristina and Belgrade.
"Serbia will not give up on the creation of the Association of Serb communes. We will not allow the revision of the agreement", declared the head of the Serb office for Kosovo. /balkaneu.com/