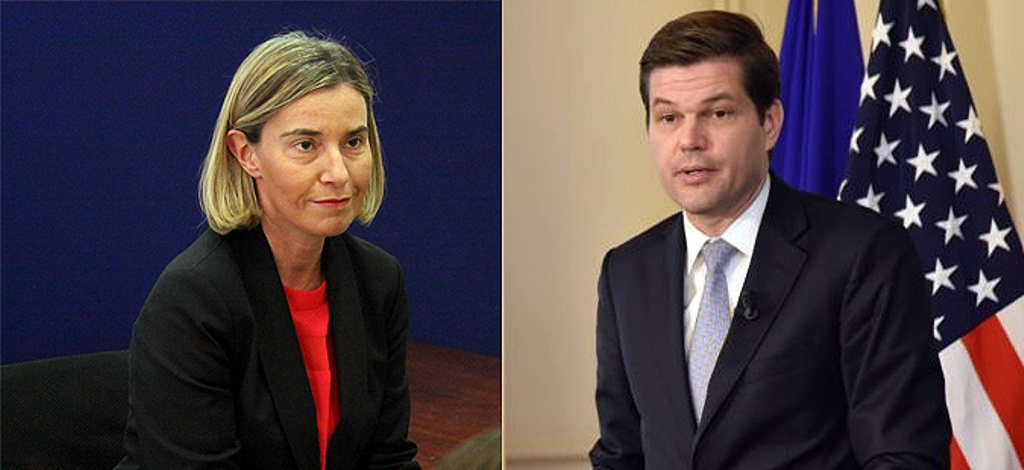 The EU's top diplomat, Federica Mogherini and the US State Department senior official, Wess Mitchell will hold a work visit to Skopje today. The focus of this visit will be the referendum on the name.
Government sources said that these visits are part of the international support for the referendum that the country will hold on September 30th.
The EU official Mogherini will meet PM Zoran Zaev, president Djordje Ivanov and leader of VMRO-DPMNE, Hristijan Mickoski.
Meanwhile, besides the heads of the state, the US official will also meet with representatives of parliamentary parties and business community.
These visits follow the visits made by NATO's Secretary General, Jens Stoltenberg, German chancellor Angela Merkel and other world leaders. Next week, the country is expected to be visited by the US Defence Secretary, James Mattis. /ibna/