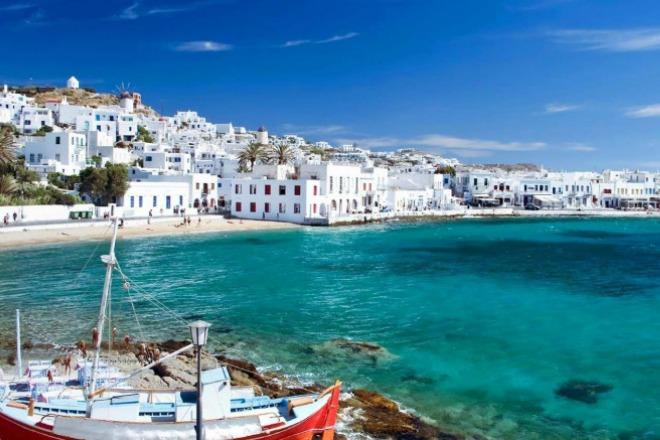 Athens, September 21, 2016/Independent Balkan News Agency
By 62.3% exceeded the budget target the revenue from VAT in the major islands of Greece in August, according to the figures of the Finance Ministry.
Specifically, based on the same data, the August target provided revenue from VAT amounting to EUR 83.351 mln, compared to the budget target of EUR 51 360 mln.
The revenue from VAT per island (or large island town) in August are:
Mykonos 170.1%, Rhodes 165.6%, Thira 114.4%, Zakynthos 91.2%, Corfu 78.6%, Chania 53.7%, Heraklion 51.7%, Agios Nikolaos 43.8%, Rethymnon 42.9%, Kos 43.7%, Syros 33.7%, Paros 11.9%, Kimi 15.8%, Samos 25%, Chios 2 5%, Lefkada 18.5%, Argostoli 5.8%.
The revenue from VAT where down in Simi and Naxos by 9.1% and 2.2% respectively.
In the eight-month period January-August 2016, VAT revenues were down by 5.5% against the target.
The ministry expected revenues of EUR 415 407 mln and received EUR 392.674 mln.
The greatest drop during this period are observed in the VAT revenue in Kos by 25%, followed by Paros with 23.7%, Argostoli with 23.4%, Lefkada with 22.4%, Naxos with 21.7% and Agios Nikolaos with 20.3%.