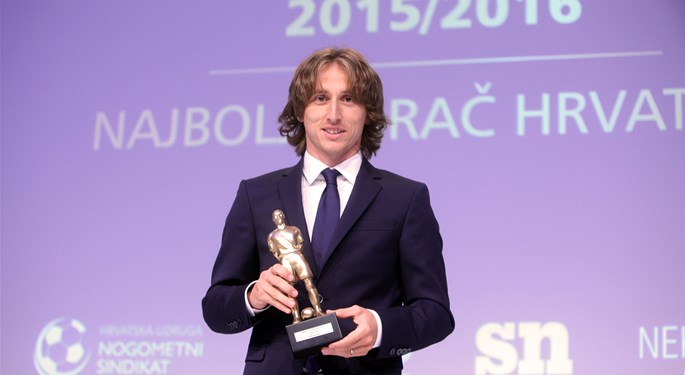 As if Modrić has not been in the news enough over the last few weeks, we see him making waves once again.
On Monday night, the best players of the previous La Liga season were chosen. A few minutes before the start of the ceremony, the official website of the Spanish Championship revealed that the best midfielder in La Liga was captain of the Croatian National Team and Real Madrid midfielder Luka Modrić, reports Index.hr. The prestigious award was won in a competition against the Barcelona midfielder Sergius Busquets and Villarreal midfielder Bruno Soriano.
"Thank you all for this beautiful award. I dedicate this to my teammates," said Luka Modrić with the statuette in his hands.
In addition to winning this award, Modrić was also listed among the 30 best candidates for the Ballon d'Or award (Golden Ball), which is awarded annually to the best football player in the past season and chosen by French magazine 'France Football', which nominates the players. In other good news? Luka is back in training.
The La Liga ceremony to award the best in Spanish football was a competition of nine categories. Some other notable awards went to Slovenian National Team player Jan Oblak for the best goalkeeper, the best defender to Diego Godin, the award for best young player to Marcos Asensio, best striker to Sergio Leon and the fan voted award for five-star player to Antoine Griezmann. The award for best coach in the previous season was given to Diego Simeone./IBNA
Source: Total-croatia-news.com