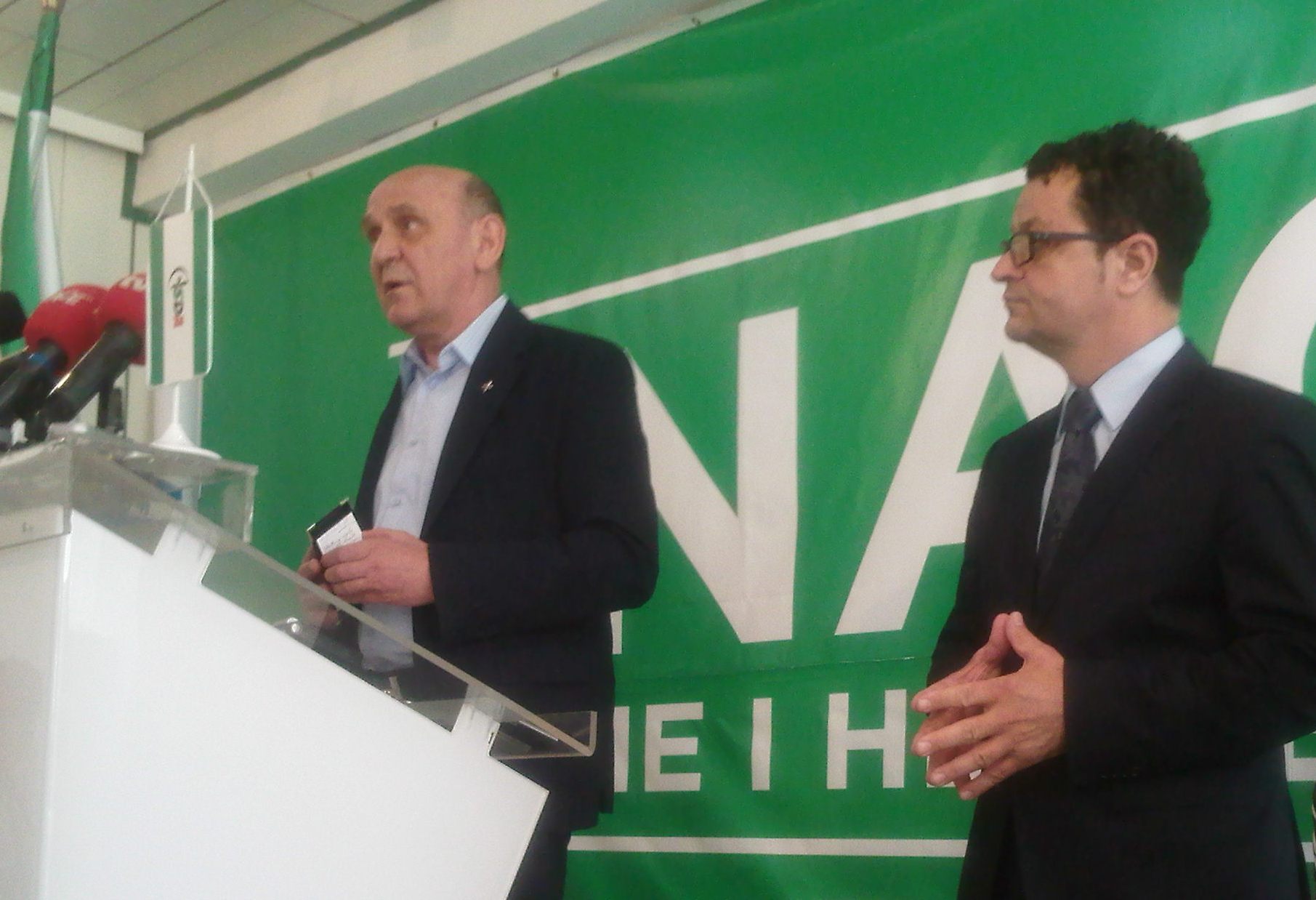 By Nevena Šarenac – Sarajevo
SDA President Sulejman Tihić and the leader of HDZ 1990 Martin Raguž spoke today in Sarajevo on the implementation of the "Sejdić–Finci" case, the issue of military property, development of the city of Mostar, as well as the FBiH.
"We have to return the credibility of BiH at the international political scene, and to find the best solution that is a combination of civil and national work in order to establish a functioning BiH", said Tihić at a conference for journalists.
He said that the priority is to resolve the issue of "Sejdić–Finci" by the end of July or the beginning of August in order to continue the path of BiH to the EU, and to enable applications for candidate status to the EU and the issue of the MAP program for NATO membership.
"It is necessary to strengthen international dialogue of all political actors on all issues for BiH in order to create a basis for a functional BiH, where collective and national, human rights and freedoms will be taken into account'', said Tihić.
He thinks that it is necessary to find a good combination of civil and national relations, that will not be in conflict, but rather a correlation and to return the image of BiH at the international political scene that is now at a low level.
Tihić said that the introduction of a new political party composition would solve the "Sejdić-Finci" case and that SDA will not be a part of the government 'at any price', rejecting the possibility of cooperation with SDP.
Raguž considers the resolution of the decision in Strasbourg to be the biggest political priority where the solution to the frustrations and concerns of the constituent peoples can begin to be resolved, and in this case the Croatian people in order to balance their positions.
"We agreed that it is necessary to change the matrix of confrontation and set up a matrix of cooperation, and to exclude a combination of 'two against one' and to begin a serious internal dialogue in order to resolve open issues of the imperfections in Dayton and the political and European future in BiH'', said Raguž.
He assessed that in the FBiH, from which 'negative energy' comes from, it is possible to solve problems in a structural way, and not only through new political alliances in government.
"We are not focused on a new political composition of government, if in the next few months priority issues are not solved'', said the new President of HDZ 1990.