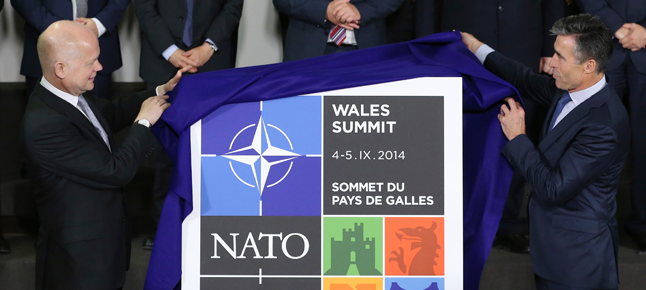 By Adnan Prekic – Podgorica
Although it is already certain that at the summit in Wales Montenegro will not receive an invitation for membership, a delegation led by Prime Minister of Montenegro Milo Djukanovic has already arrived in Cardiff. Security sector reform is the main problem why Montenegro will not be receiving an invitation at the summit. However, the summit is expected to confirm what the Foreign Ministers of member countries stated. Montenegro remains a serious candidate, and if Montenegro meet the requirements by the end of 2015. she could receive an invitation for membership.
The montenegrin delegation arrived in Cardiff at the invitation of the Secretary General of NATO Anders Fogh Rasmussen. Besides the Prime Minister Milo Djukanovic, the delegation includes the ministers of Foreign Affairs and Defense Igor Luksic and Milica Pejanović-Djurisic, who will participate in the meetings at the ministerial level. Djukanovic will participate at a meeting on Afghanistan, which takes place at the level of heads of delegation on the occasion of completion of ISAF mission, where Montenegro is contributor.
NATO member countries find that the reform of the Intelligence Service is not yet completed and that Montenegro has to complete the given conditions until the end of next year. It is quite clear what Montenegro needs to do in order to obtain an invitation to join NATO. The list of conditions that has been given by the member countries has to be completed by the end of 2015. NATO Secretary General Anders Fogh Rasmussen said that Montenegro could be ready to begin talks to join next year, if they meet certain requirements. One of the key tasks of the Montenegrin authorities in this period will be the reform of the security sector, the only area that the Secretary-General specifically mentioned. "We really want to help Montenegro to pass this additional road and one of the areas on which we will focus in particular is security sector reform", early said Rasmussen.
Defence Minister Milica Pejanović Djurisic said that she hoped that on the agenda of the NATO summit in Wales will be open-door policy. Montenegro would thus at this meeting expect to identify and define future ways for the country, as it continues on its path towards NATO membership, to continue the development of relations between Montenegro and the Alliance. Minister of Foreign Affairs and European Integration Igor Luksic said before leaving for Cardiff that decisions on the summit of NATO countries should define the final stage of the accession process of Montenegro.