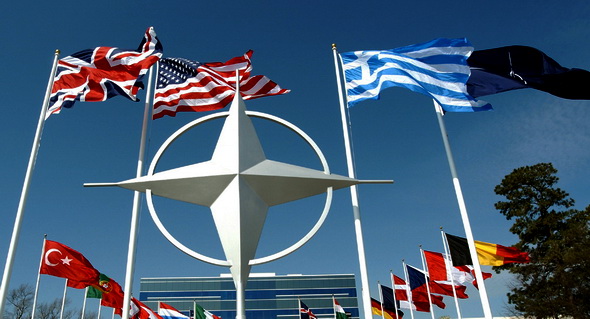 Athens, February 12, 2016/ Independent Balkan News Agency
By Spiros Sideris
Competent Defense Ministry sources refered to the agreement struck at the NATO Defense Ministers meeting, following the early return of the Greek mission in Athens, due to the crash of the helicopter AB-212 in Kinaros.
Competent sources explained that the NATO-led force (the Permanent Naval Mediterranean Force SNMG 2) will act east of the Greek islands for immediate return to Turkey of those people who cross and manage to leave behind the territorial waters of Turkey and reach the Greek territorial waters . In this area the principle of equal distance applies.
The NATO ships will identify the trace (the ship coordinates of traffickers) and will immediately notify either the Turkish coast guard or FRONTEX and the boat will subsequently return to Turkey.
In case the midline is crossed and a ship comes towards Greece, the Hellenic Coast Guard will return the vessel to NATO and the latter will in turn return it to Turkey.
The decision clearly foresees that the force's ships will absolutely respect the respective regional search and rescue center – in Greece this is the EKSED of the Merchant Marine Ministry – in terms of their action in the context of the operation.
The Greek side also proposed the administration of the NATO force to be assumed by Allied NATO member-states other than Greece and Turkey while the operation lasts.
It is noted that Germany will command the force until June Turkey follows. NATO agreed that the next Commander of the Standing Naval Force of NATO in the Mediterranean will be from another ally – country.
Meanwhile, the firt 4 ships of the force sailed from Souda to begin the operation. On the Greek side 15-20 ships will gradually support the operation.