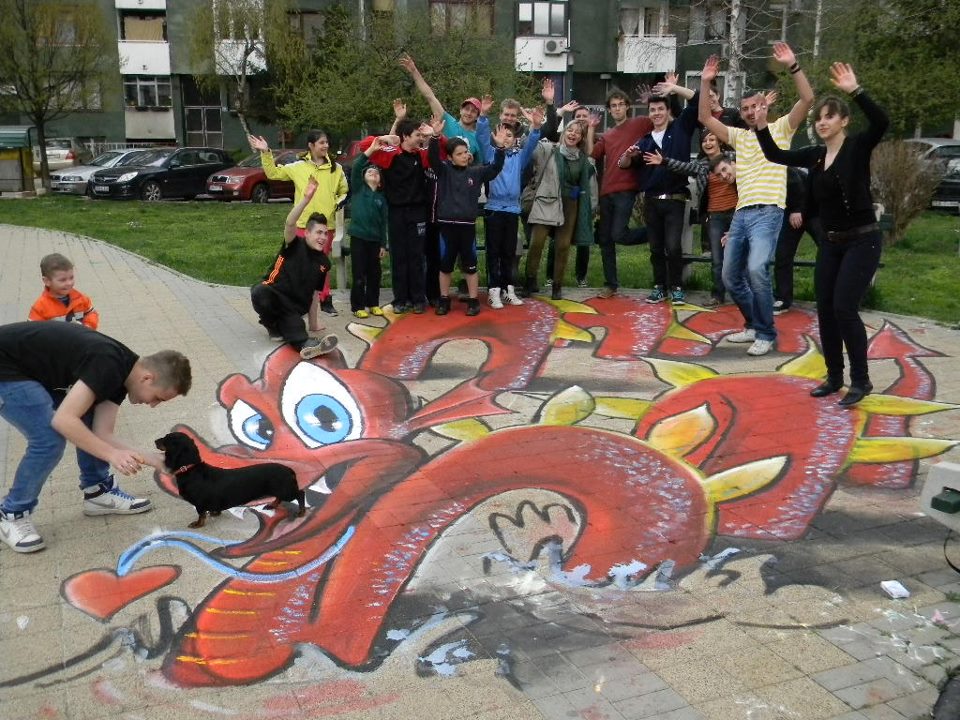 By Medina Malagić – Sarajevo
Founded in 2012, MOBA is an organization that works to revive social cohesion in Sarajevo through consistent cleaning and revitalization actions in Sarajevo neighborhoods, mobilizing volunteers, baseball trainings, extracurricular activities for children and numerous other activities and actions whose goal is to foster multigenerational participation in community development.
With its frequent cleaning actions in the many parks in Sarajevo's neighborhoods and children's extracurricular activities, the MOBA team of volunteers has become more widely known among the local citizenry as a trusted organization that is dedicated to working to empower local communities and to develop social and entrepreneurial initiatives for a brighter future for the citizens of Sarajevo.
Luka Kasitz, President and Co-Founder of MOBA, says that "MOBA is an 'unusual' community organization that is 100% volunteer-based and passionately committed to doing everything we can to make local communities, forgotten neighborhoods in Sarajevo, just a little bit better. Working every weekend in local parks and spending our free time with children through providing extra-curricular activities, MOBA has already gained the trust and support of local community council (MZ), and local residents know our members by name and expect to see us on a regular basis."
This past weekend, MOBA was engaged in cleaning actions throughout the entire city of Sarajevo. The cleaning action began in the "Staro Hrasno" neighborhood, which also serves as the pilot-study for MOBA's project, and participated in three other cleaning initiatives. 28 members of MOBA participated in the multiple cleaning events this past weekend and put in over 90 hours of volunteer work together with over 100 local residents belonging to numerous communities throughout Sarajevo and organizations.
This weekend, MOBA will begin cleaning actions in Grbavica, the continued revitalization of Dragon Park in Sarajevo (an action that takes place every other weekend), and the start of the Sarajevo Baseball Club.
While many of MOBA's activities are focused on cleaning and revitalization actions in local communities, the organization employs a multifaceted approach in achieving in carrying out its mission and goals.
According to Luka Kasitz, "Another special flavor of MOBA is that as a volunteer organization with no external funding, we finance our good-will activities through working- we offer gardening, landscaping, exterior maintenance services in exchange for donations to MOBA. MOBA is a growing community of talented and motivated young adults and we would just like to inspire our peers and friends to believe in, and work for, a better future…Srce Ruke Lopata! (Heart, Hands, Shovel)".