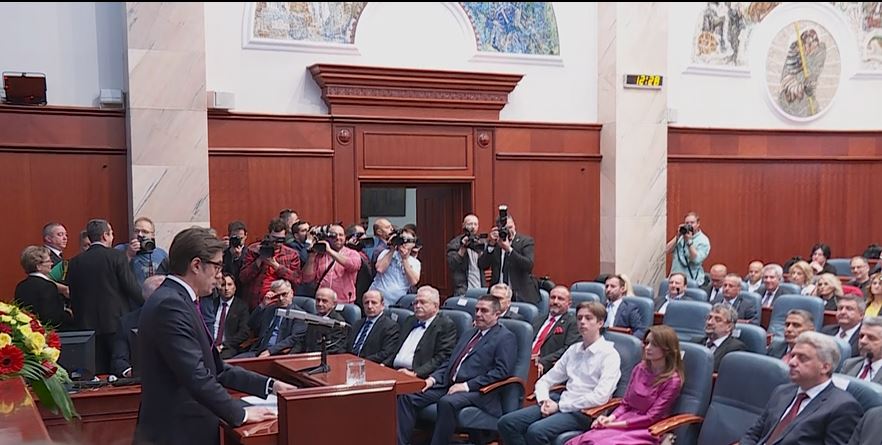 Political parties in North Macedonia have different opinions following the inauguration of Stevo Pendarovski as the country's new president.
"At last, we have a real president who was elected through free and democratic elections. We're convinced that Pendarovski will lead us forward and will be a leader of progress and our path towards NATO and EU integration", declared social democrat lawmaker, Frosina Remenska.
Meanwhile, the opposition says that SDSM and Stevo Pendarovski are in big debt with the coalition partners. However, Democratic Union for Integration (DUI) dismisses these claims.
"Pendarovski was our candidate and we believe we played a key role in his election on this post. Our candidate owes nothing to us", said Artan Grubi, DUI lawmaker.
Albanian opposition expects the new president to act differently to the former president, Gjorge Ivanov.
"If the new president has the will and is ready to collaborate with the Albanian opposition, of course we will do everything to collaborate with him", says BESA party lawmaker, Fadil Zeneli.
Stevo Pendarvoski's inauguration as the country's new president took place on Sunday. /ibna/