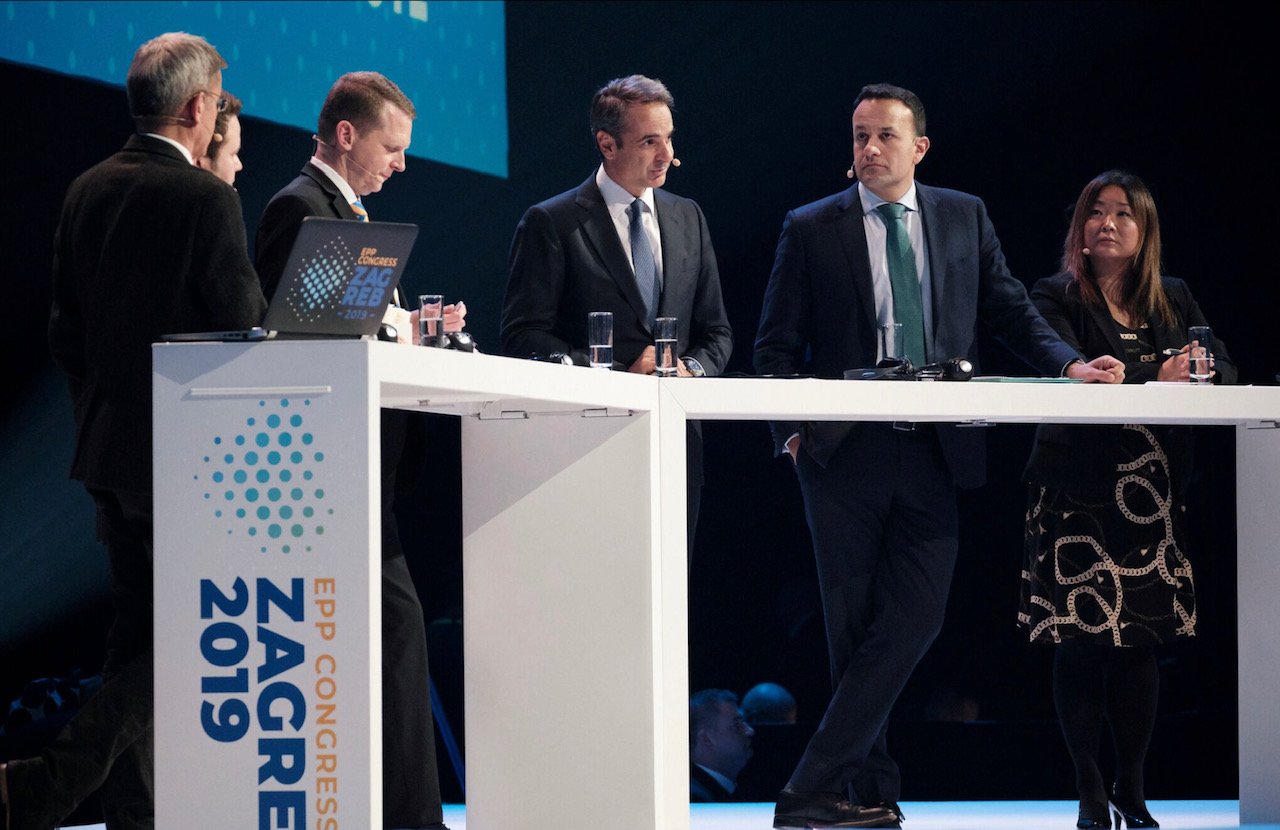 Greek Prime Minister Kyriakos Mitsotakis referred to climate change and the actions of the Greek government in his speech at the EPP conference in Zagreb.
"We not only have a political but also a moral obligation to implement environmentally friendly policies," the prime minister said, adding: "The moral dimension is obvious, but the political dimension is also clear in my mind … We will either choose to lead the effort, setting an example by implementing meaningful policies that will have immediate effect, or we will lose touch with the younger generation who fortunately really care about these problems, much more than our own generation".
He said about his policy in Greece: "We do not have defensive, but ambitious and forward-looking policies… First, complete de-lignification by 2028, even though Greece is a lignite producer country. Secondly, Greece's goal of becoming a pioneer country in the production of clean energy from renewable sources. Thirdly, we are moving faster than the rest of Europe to reduce the use of plastics, and in particular the ban on disposable plastics by 2021 … The challenge of climate change is not only a problem to be addressed but also an opportunity. I have said many times that growth will either be sustainable or there won't be any".
Finally, referring to the international conference that will be held in Athens in 2020 on the impact of climate change on cultural heritage, he noted: legacy. In this context, we will host this high-level conference, not only to raise awareness but also to shape solid steps and an action plan on how we can protect our cultural heritage from the effects of climate change"./ibna