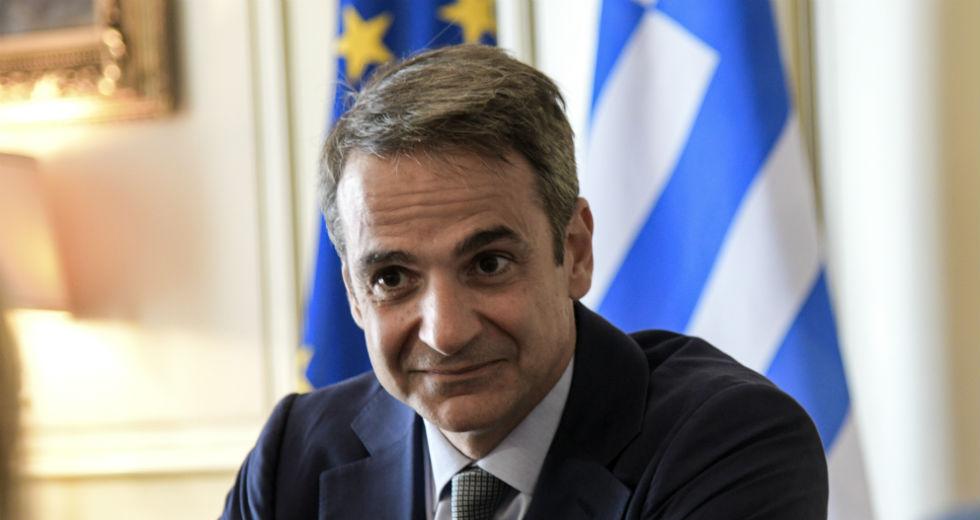 Prime Minister Kyriakos Mitsotakis in his New Year's communication sends out the message that "we are on the right track and we have the knowledge and the will to take it fast", expressing his optimism that "this day next year, as the milestone-year of 2021 will be just around the corner, we will be even more proud to have led Greece and the Greek people even higher".
Kyriakos Mitsotakis makes his own review  for 2019, reiterating his pre-election slogans: "… In the first half of 2019, a long round of stagnancy, insecurity and demagogy came to an end. Spring and summer, on the other hand, signaled the beginning of a change in the political scene of the country.
The July 7th elections paved the way for fewer taxes, better jobs and more security. And for Growth for All. A policy that takes time and a lot of work to deliver. But it is the only way for the image of the country to change… The overall reflection over this whole year that is almost over becomes a valuable guide for the next one to come. In 2020 we leave behind division, lies and impotence. We are moving forward with confidence. Greece no longer has capital controls. It lends itself on the most favorable terms ever. And new investments are increasing jobs. Citizens are now paying smaller ENFIA taxes, as well as fewer taxes and levies, while universities are gradually returned to students and teachers. Furthermore, neighborhoods are being given back to their inhabitants. We welcome 2020 with 32 laws already adopted that modernize the economy and society. With a Constitution that consolidates the political system; meanwhile, it makes it easier for Greeks abroad to vote for their country. And with a government scheme that within 180 days has fulfilled 60 of its serious commitments, thus honoring the slogan of the Agreement of Truth that the government signed with the citizens: We said it, and we did it!".
He refers to the Greek-Turkish relations by stating: "The geopolitical challenges do not scare us. We are right on our part. We have strong allies. We have the deterrent ability to repudiate any challenge to our sovereign rights. Above all, we have a united and mature people. At a time when many societies are experiencing great internal divisions, this is our great strength". In the end, he concludes: "We are still at the beginning of a difficult road to regenerate our country. The first successes lose their meaning if they do not have continuity and duration. And regularity can easily become a mess unless it is implemented promptly and dynamically … In a constantly changing world, we cannot stand still". /ibna