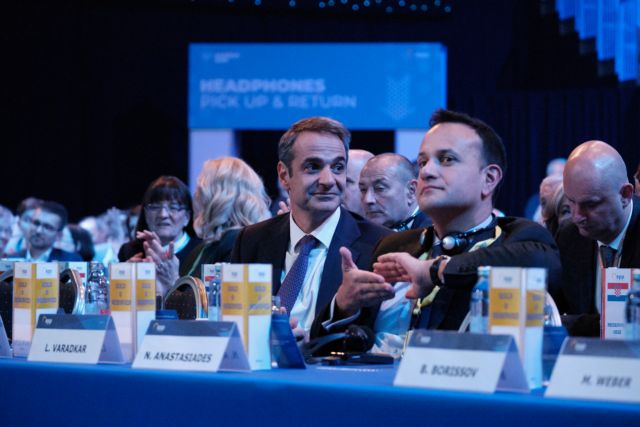 Prime Minister Kyriakos Mitsotakis, speaking at the EPP Conference in Zagreb, raised the issues of immigration and the asylum process.
"For me, the key priority of the new European Commission should be the work required in the field of the new single asylum policy, which would replace the Dublin Regulation … Burden sharing and solidarity with migrants and refugees cannot remain a dead letter; instead, it must be included into an effective policy to support countries on the EU's external borders", the prime minister said during the EPP Conference in Zagreb, while he also declared that he would talk extensively about the the subject in tomorrow's keynote address.
Mr. Mitsotakis pointed out that for Greece the situation has reached its limits. "We currently take in 500 refugees and immigrants per day. The conditions on the islands are very difficult".
Speaking about Greece, he said: "The aim of the Greek government is to set the ground and create the right opportunities to enable Greeks living and working abroad to return home, so that they can offer their good services to the country … The goal is to get back those who left during the crisis period, and we must help them do so by implementing reforms to lift the barriers to entrepreneurship. This is how development will come, through skillful people".
Addressing the issues of environmental protection, he stressed that the government intends to replace all traditional buses in Athens and Thessaloniki with "green" buses, most of them electric, adding that significant incentives would take place in the form of tax breaks for electric cars. He also reiterated the goal of de-lignification by 2028 and stressed that Western Macedonia would step on the transition period it goes through in order to become an example of development. /ibna