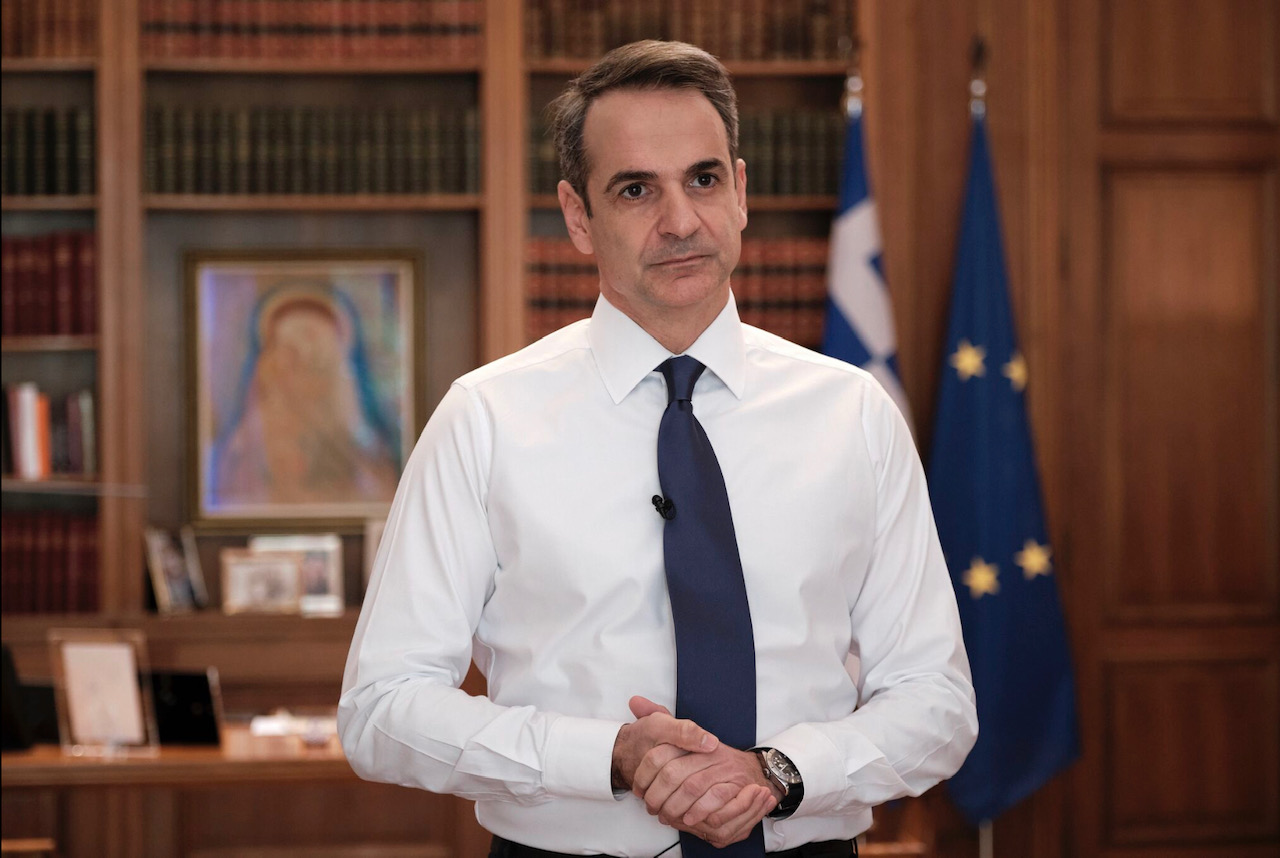 In a televised address to the nation on Tuesday, Prime Minister Kyriacos Mitsotakis pledged 2 billion euros to be made available to counter the impact of the COVID-19 pandemic in Greece.
"We are at war" the PM said, "with an enemy that is invisible but not unbeatable". Describing the government's strategy to deal with the pandemic, Mitsotakis said top priorities include stemming the spread of the coronavirus and providing support to society and the economy, which he said was now a "war economy".
He went on to list a series of initiatives undertaken by his administration, including: a ban on public gatherings and an order for various businesses, including retail stores, to close as of Wednesday; directing EU funds towards tackling the health crisis; postponing tax and social security obligations for businesses; postponing repayment of bank loans and covering interest payments for businesses for a six-month period.
The premier urged businesses to protect jobs, while promising to take initiatives in collaboration with the Bank of Greece and lenders to boost liquidity in the short and medium terms. He also revealed that fresh emergency measures should be expected as the pandemic progresses in the country, while warning anyone planning to violate rules that punishment will be strict.
The government's actions come as 35 new coronavirus cases in Greece were confirmed, bringing the total number of people who have contracted the virus to 387. One more death was announced on Tuesday, bringing the total number of people whose lives the coronavirus has claimed to five.
The Health Ministry said there is no information as to how 60 patients contracted the virus. He went on to say that 70 patients are currently hospitalized with COVID-19, with 11 being intensive care. All eleven patients in intensive care are male, with an average age of 69. A total of 14 patients have been discharged from hospital to date. So far, 4,900 tests for COVID-19 have been carried out in Greece./ibna