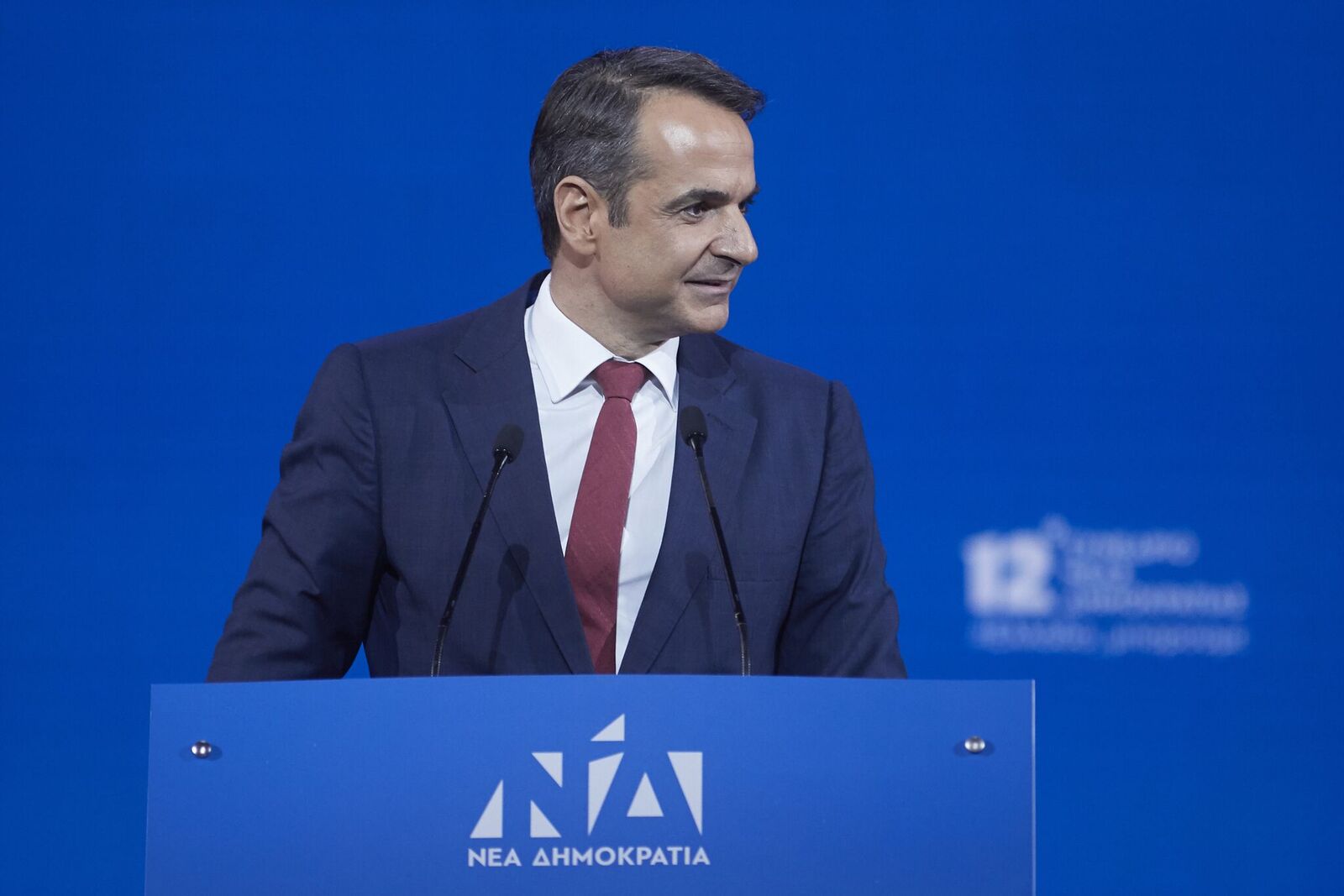 Main opposition New Democracy party leader Kyriacos Mitsotakis gave a wide-ranging interview to Alpha television on Monday tonight, during which he outlined his party's key messages and goals ahead of May's European elections.
Mitsotakis focused his criticism of the government on its record in the economy and other policy areas in recent years, arguing that "the Greek people are fed up of SYRIZA's governance". He said Prime Minister Alexis Tsipras is "merely hoping to stay a few more days in power" but "he will lose in both elections".
The ND chief said his aim in the European Parliament election is to score a "clear victory" over SYRIZA and a "clear rejection" of the Tsipras administration by the people. He urged voters to compare the tickets put forth by both major parties and decide which candidates deserve to win seats in the European Parliament.
The ND leader said the only thing keeping the PM from calling an early general election is his "love for power". "Alexis Tsipras lied incredibly to win the election in 2015 […] it's what he knows well […] now he is on the way out with the anger of a loser".
Asked to comment on the record-low government bond yields, Mitsotakis said these continue to be high compared to other countries, such as Cyprus and Portugal. He said it "is still difficult for Greece to access debt markets", adding that the real issue is who investors trust more to run the economy.
The main opposition chief said he has invited investors to trust his vision for the country and believe in his party's prospects of coming to power in the next general elections. He pointed out that Greeks saw their incomes drop in 2018, while the government continues its assault on the middle class.
Regarding the Novartis case he said it is "indeed a scandal" but one involving doctors, even internationally, and not politicians in Greece.
He pointed out that his party has been a constant proponent of reviewing the constitution to allow ministers to be held accountable for any wrongdoing during time spent in office. He said SYRIZA ministers, such as Pavlos Polakis and former coalition partner Panos Kammenos are now using Article 86 of the Constitution to hide from facing charges and serious allegations against them.
Asked to comment on all the scandal-talk in recent weeks and SYRIZA's claim that businessman Vangelis Marinakis is the "true leader of New Democracy", Mitsotakis said "there is only one ND leader" and that any other claim is laughable.
Moreover, he wondered why the government has not responded to Marinakis's accusations against the government. He added that his relations with Marinakis are merely formal, he doesn't meet with him regularly nor does he have any ties to other business interests.
Finally, commenting on the Prespes Agreement, Mitsotakis said he will "do everything in my power to ease the negative repercussions of the deal," adding he will take steps to safeguard Greek products by getting European trademark protection. He added that the inauguration of a new Vergina Museum will be an opportunity "to showcase the grandeur of Macedonian civilization."/ibna