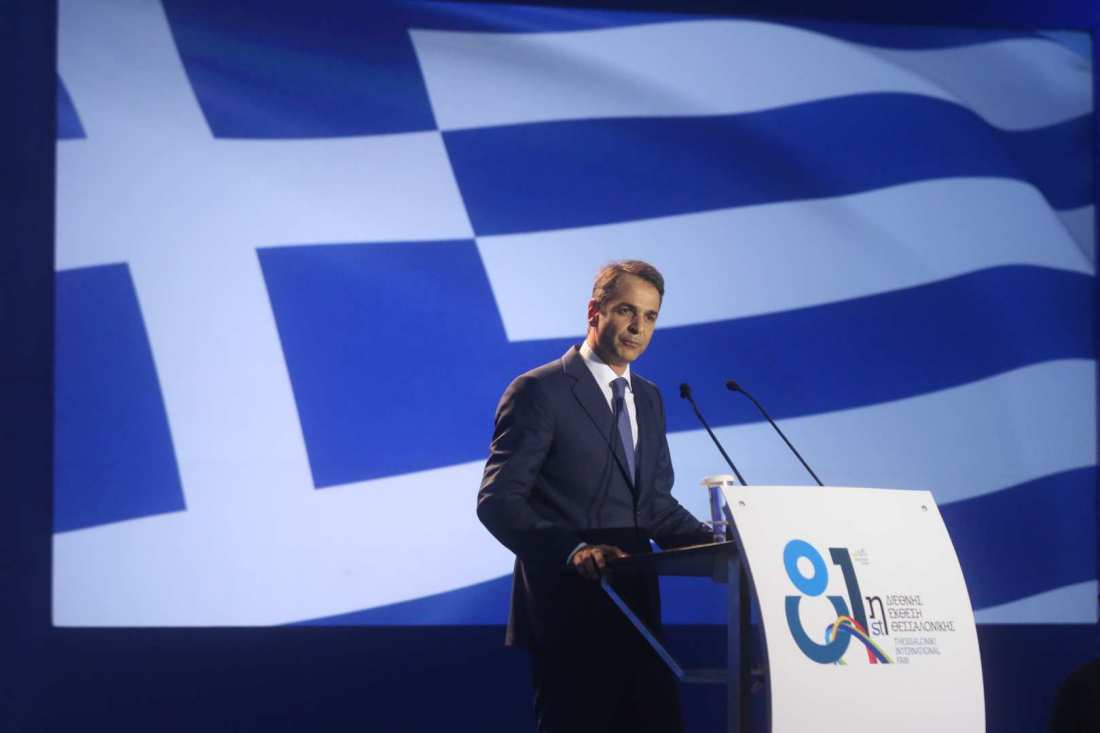 The leader of Greece's main opposition New Democracy party, Kyriacos Mitsotakis, held a customary press conference in the context of the Thessaloniki International Fair (TIF) on Sunday in which he outlined the set of policies he will implement if he succeed in becoming Prime Minister in the next general election.
Reporters representing national and regional media outlets asked the New Democracy party leader a host of questions on issues ranging from the economy to domestic politics, education, party politics and more.
Kyriacos Mitsotakis particularly focused on his vision for Greece and his plans for the country's economic recovery, pledging less taxes, a smaller public sector, a business-friendly environment, promotion of flagship investments and job creation for the country's youth.
The conservative party leader vowed to negotiate with international creditors a reduction of primary surplus targets in order to create the necessary fiscal space to cut taxes. To this end, he revealed that plans offer Greece's creditors a program of sweeping reforms and State spending cuts in exchange for lower taxation and social security contributions.
"I will demand and achieve a reduction in primary surpluses, because I will propose a set of reforms, and we will convince our partners that this is the right strategy for the country," he said.
The former Minister of Administrative Reform yet again called on the Tsipras administration to step down.
Moreover, he launched an attack on the Syriza-ANEL coalition government's record, especially in the handling of economic affairs. According to Mitsotakis, Greece's Eurozone partners were wrong to approve the coalition government's choice to overtax citizens instead of seeking to cut expenditure.
"They want us to forget the first six months of 2015 when their negotiation cost the country 100 billion euros. They then adopted 14 billion euros worth of measures and have already agreed to implement 5 billion euros worth of measures in 2019-2020" Mitsotakis pointed out./IBNA