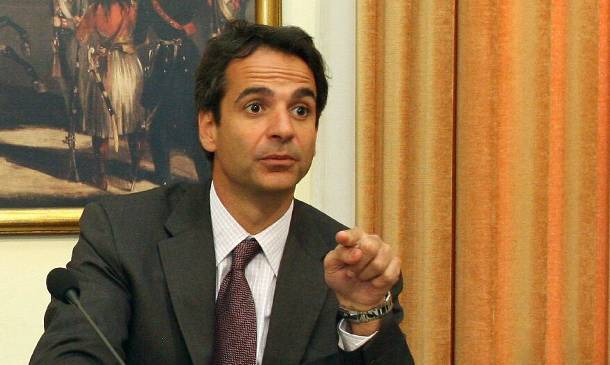 Athens, January 15, 2016/ Independent Balkan News Agency
By Zacharias Petrou
New Democracy party leader Kyriacos Mitsotakis addressed the parliamentary group for the first time on Thursday since taking over the party leadership. He attacked the government and its "inadequate and catastrophic policies" and promised to be "responsible but also very strong in opposition".
Mitsotakis began his speech by congratulating Vangelis Meimarakis, signifying his intention of keeping the different brands of the conservative party united during his presidency. "Together with him, Apostolos Tzitzicostas, Adonis Georgiadis, our former presidents and the party's supporters we will take New Democracy into a new era" the new leader told right-wing MPs.
The main opposition party leader ruled out any thought of collaborating with Prime Minister Alexis Tsipras or providing consensus to the measures he will bring to parliament while accusing him of enforcing over-taxation, toying with independent authorities and swelling the public sector. "I have a clear mandate to support citizens, not Tsipras" he remarked.
The only issue where some consensus will be sough on his side was that of Constitutional reform, Mitsotakis revealed as, according to the conservative leader, this is the only area were consensus is needed and it derives directly from the Constitution itself.
He also predicted that a difficult year lies ahead for Greece as a result of the choices made by the ruling coalition. "The results of the policies of the Syriza-ANEL coalition will be dramatic […] we must have a plan and we must be prepared" Mitsotakis said.
Outlining his own party's priorities, the New Democracy leader spoke of the need of real reform, a restructure of the state, meritocracy, integrity abroad, growth and proper education.
Mitsotakis was addressing a parliamentary group which mostly opposed his candidacy for party leadership, therefore, one of his tasks will be to ensure unity and the backing of the entire party, both its liberal right and its conservative and populist brands.