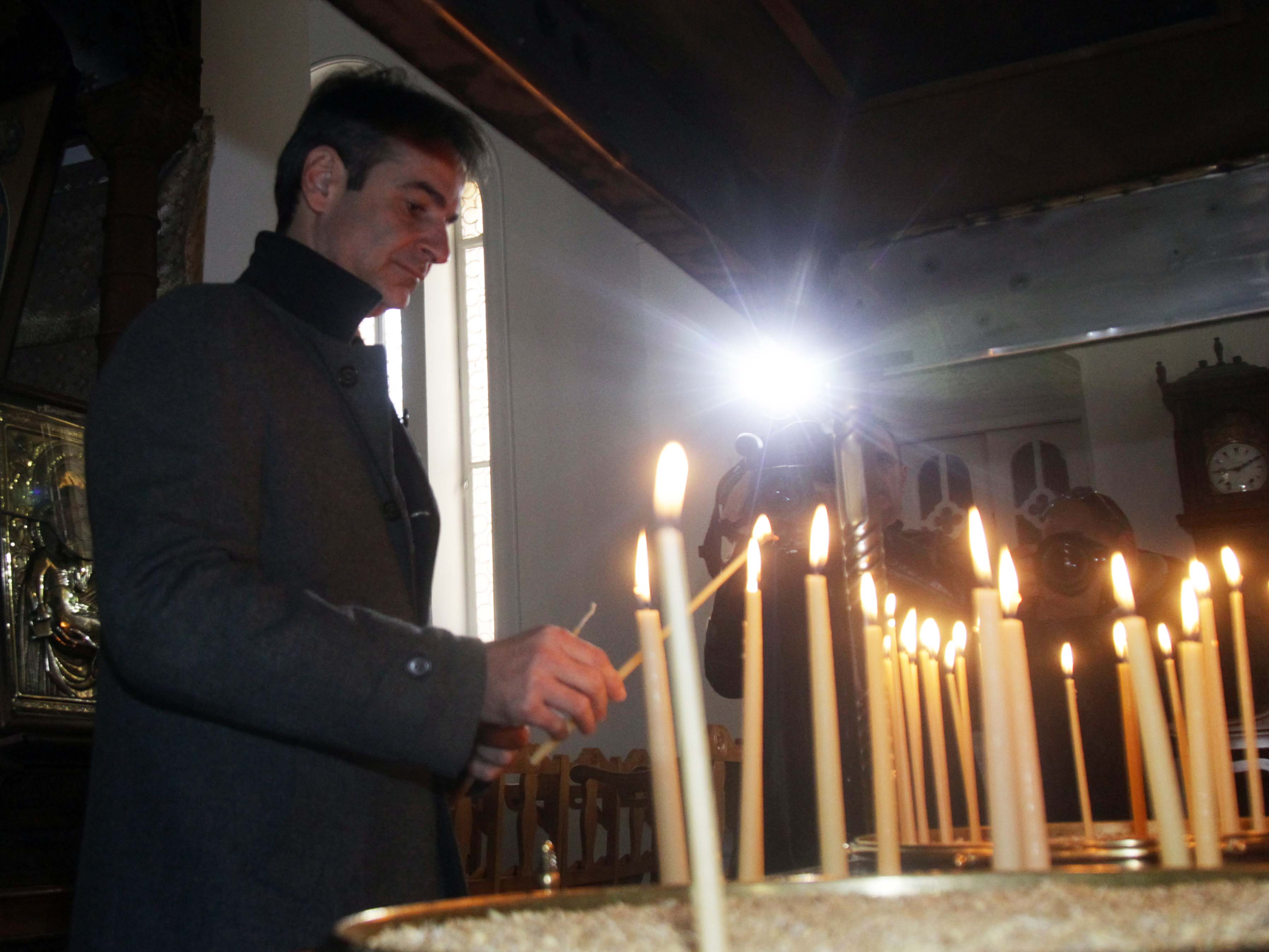 Athens, January 26, 2016/Independent Balkan News Agency
By Spiros Sideris
The developments in the Cyprus problem, the impending exit of Cyprus from the Memorandum and the regional issues were the focus of the contacts of the president of New Democracy, Kyriakos Mitsotakis, in Cyprus.
Especially on the impending exit of Cyprus bfromthe Memorandum, Mitsotakis congratulated the President of Cyprus, Nikos Anastasiades.
"I expressed to the President of the Republic of Cyprus my congratulations on the fact that Cyprus exits the memorandum within the next two months and we had once again the opportunity to reiterate the importance of the substantial structural reforms, which put the economy on a growth path, as well as how important are in the whole effort to exit the memorandum restrictions", Mitsotakis said.
In the meeting, which lasted for one hour, Anastasiades reportedly briefed Mitsotakis for the joint meeting in Davos with the UN Secretary General, Ban Ki-moon and the Turkish Cypriot leader, Mustafa Akinci.
Mitsotakis said that New Democracy gives its full support to the efforts of the Cypriot President and the Cypriot people to achieve a just and viable solution to the Cyprus issue.
The president of the ND also reported expressed to President Anastasiades its deep concern about the developments on the refugee issue and pointed out that "until today Turkey does not seem to respect its commitments on the need to limit" the refugee flows from Turkey to the Aegean.
At noon, the ambassador of Greece Ilias Fotopoulos, hosted a dinner for Mitsotakis.
The president of ND, after concluding his political contacts placed a wreath to the "Imprisoned Graves in the Central Prison", where lie the graves of the heroes of the struggle of 1955-59 against English colonialism.
Then he went to the military camp of the Greek Military Force in Cyprus (ELDYK), where he also laid a wreath at the memorial of the fallen and the missing of the Force during the Turkish invasion. Addressing the officers, soldiers and other personnel of ELDYK, he wished them to be vigorous and keep the morale of the Greek army high.
Photo: Andrea Manoli