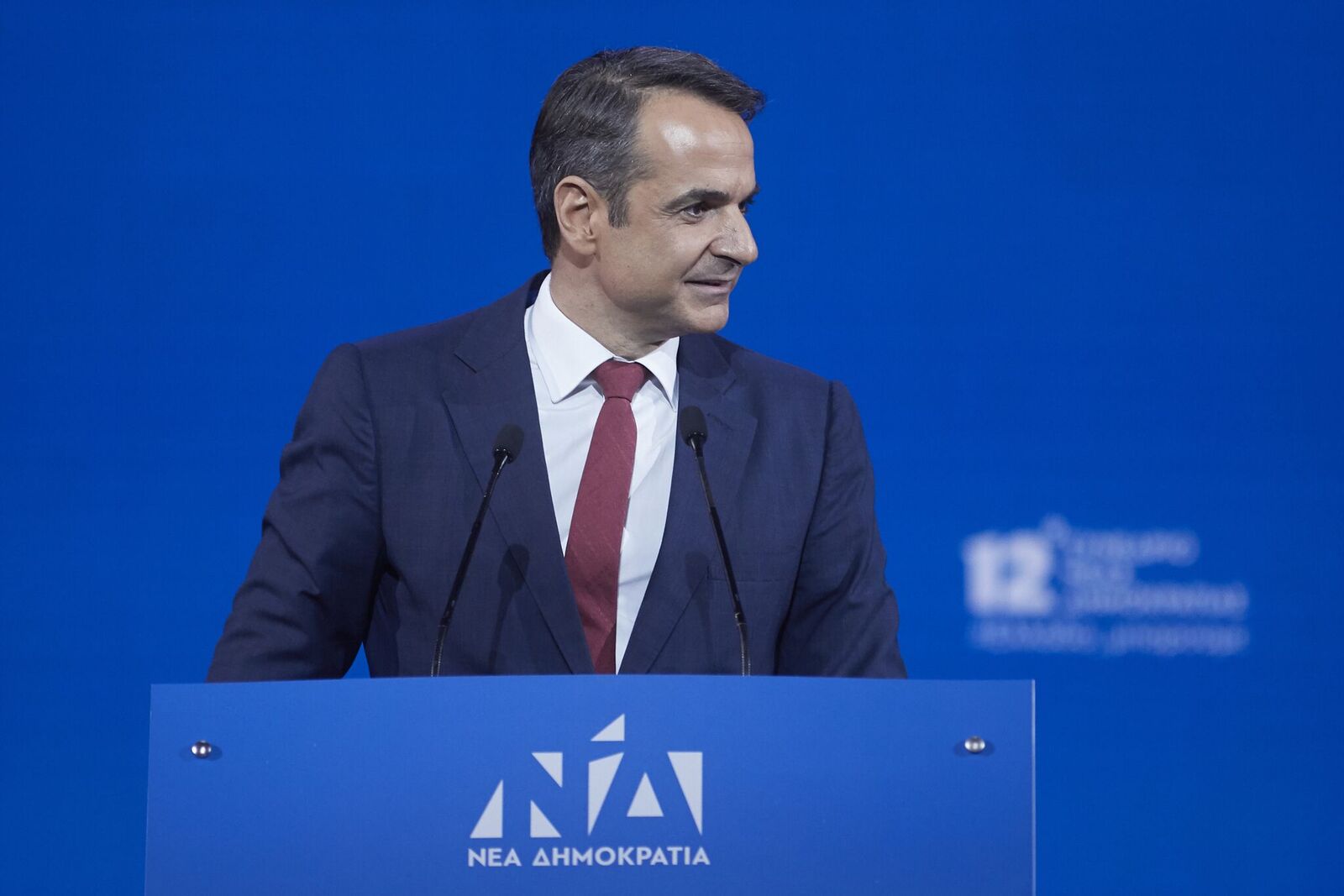 Speaking in Kavala during a tour of northern Greek cities, main opposition New Democracy (ND) party leader Kyriacos Mitsotakis urged the thousands of young Greeks who will be eligible to vote for the first time in the upcoming European elections not to abstain from exercising their voting right.
Mitsotakis said his generation wants to hand over the country to the younger generation in better shape, adding that Greece's youth may not currently be able to imagine a brighter future after experiencing the economic crisis that shook the country in the last decade.
Nevertheless, the conservative party leader promised to deliver to them a "more optimistic Greece", provided that New Democracy scores a comprehensive victory in this year's election battles, starting with the 26 May European parliament elections.
He went on to say that his center-right party is the only alternative to ruling SYRIZA that can provide freedom, solidarity, financial prosperity and safety. Mitsotakis revealed plans to fight for lower primary surplus targets and taxes, as well as more funds to support the Greek welfare state.
Mitsotakis's pledges come after cabinet ministers heralded fresh legislation introducing a new repayment scheme for outstanding debts to tax authorities and social security funds in up to 120 installments.
The mission chiefs of Greece's international creditors are expected in Athens on Monday to continue the post-bailout monitoring of the country's economy. Besides the debt repayment scheme, talks between Greek government officials and creditors will also focus on the handouts the government is planning to announce in the run up to the European elections.
Prime Minister Alexis Tsipras and Kyriacos Mitsotakis are expected to go head to head in parliament this week during a debate of a censure motion against the Alternate Health Minister, as well as a ND-sponsored bill aimed at abolishing a law reducing the income-tax free threshold in 2020./ibna