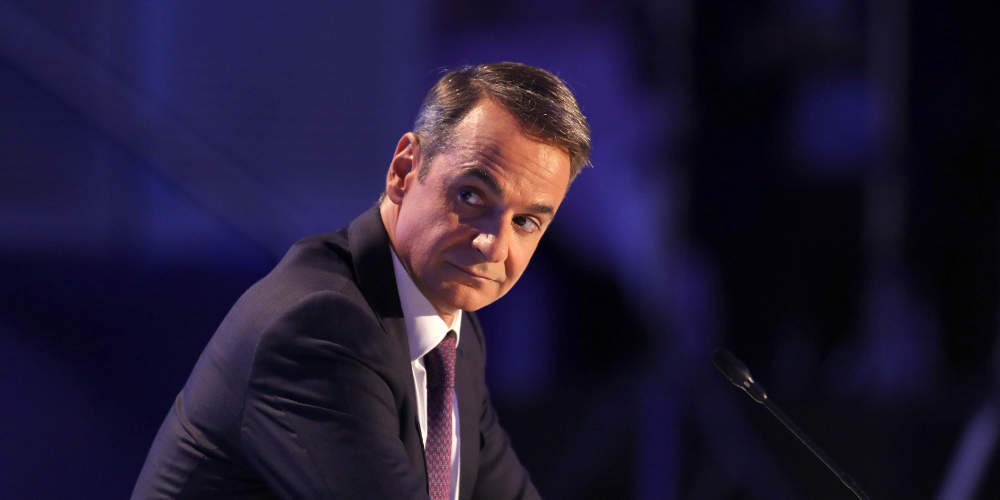 Prime Minister Kyriacos Mitsotakis is expected to conclude a round of performance reviews of his cabinet ministers in coming days. Over the last few weeks, the Greek premier has been assessing the progress made on key goals set since the 7 July election that brought New Democracy to power. He is also thought to be putting the finishing touches on each ministry's specific priorities for 2020.
Following one-on-one meetings with several ministers in the past few days, visits are set to continue this week as Mitsotakis is scheduled to meet with the Ministers of the Interior, Infrastructure and Culture. The PM is then set to discuss the performance of each ministry and assess the implementation of the government's reform plan with New Democracy MPs who have been asked to express an opinion on government work.
Government sources point out that the review is not in any way tied, nor will it necessarily lead, to a cabinet reshuffle. Mitsotakis has not indicated that a reorganization of his government is a priority for him at the moment.
Instead, the Prime Minister is expected to push on with priorities as planned, with the primary aims being to continue on the reform path, push the economic agenda and signal to foreign investors that Greece is open for business. Political stability is considered key in this context.
In the medium term, observers expect the government to continue its drive to improve the fiscal policy mix and further reduce the tax burden on households and business. Moreover, an overhaul of the social security system – which includes the slashing of contributions – and clearing Greek banks of a heavy non-performing loan (NPL) burden is also a top priority for the Mitsotakis administration.
Kathimerini newspaper reports that a set measures worth 1.8 billion euros will be included in the midterm fiscal program (through to 2021) that is to be submitted in Parliament after Easter will aim to provide relief to the middle class. It is reported that measures include the abolition of the so-called solidarity levy and a reduction of two percentage points in social security contributions. It is also noted that the relief package has not been discussed with Greece's international creditors yet./ibna