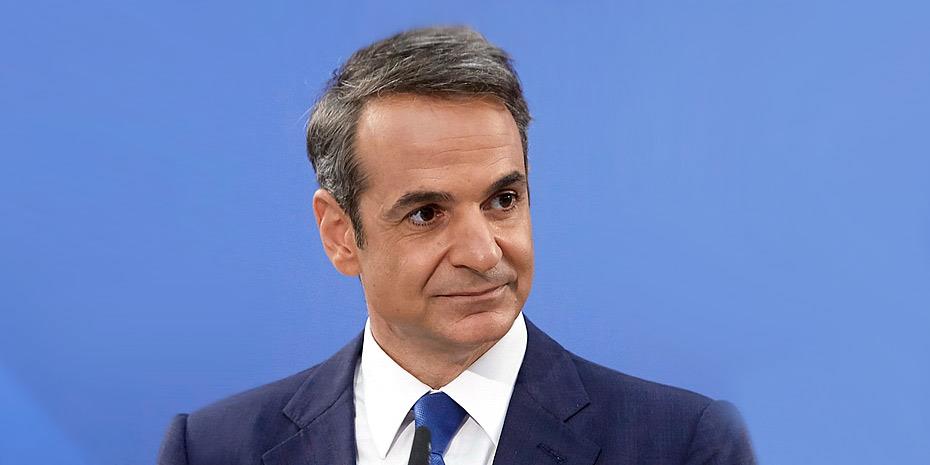 Greek Prime Minister Kyriakos Mitsotakis will travel to Madrid and London next week, in order to participate in the UN Conference on Climate Change in Spain and the 70th NATO Summit in the United Kingdom respectively.
According to an official announcement, Kyriakos Mitsotakis will depart Sunday afternoon for Madrid, where he will attend and address the UN Climate Change Conference on Monday, December 2nd. The Prime Minister will then head to London, where he will attend the 70th NATO Summit on December 3-4.
The Greek Prime Minister will attend the football match Atletico Madrid – Barcelona on Sunday night, at the invitation of his Spanish counterpart, Pedro Sanchez.
Kyriakos Mitsotakis will be present during a meeting of the EU leaders attending the UN Climate Change Conference on Monday at 10.00 am Greek time.
At 11.30 am Greek time he will attend the official opening ceremony of the Conference. He will then follow the works and deliver a speech on "National Plans to Achieve Ambitious Goals in 2020" in response to the climate crisis.
Picking up from where he left in his speech to the UN General Assembly (in September), the Prime Minister is expected to particularly focus on measures promoted by Greece, such as the de-lignification by 2028, as well as the adoption of the National Plan on Climate and Energy.
At the same time, in the context of the Government's initiative in cooperation with UNESCO, Kyriakos Mitsotakis is expected to emphasize the need to address the impact of climate change on cultural heritage in view of the meeting at Heads of State and Government level, to be convened by our country in 2020.
The Greek Prime Minister will attend a working lunch hosted by the Spanish Prime Minister Pedro Sanchez at 15.30 Greek time.
In the afternoon, at 19.30 Greek time Kyriakos Mitsotakis will attend the reception given by the King of Spain Felipe VI. /ibna