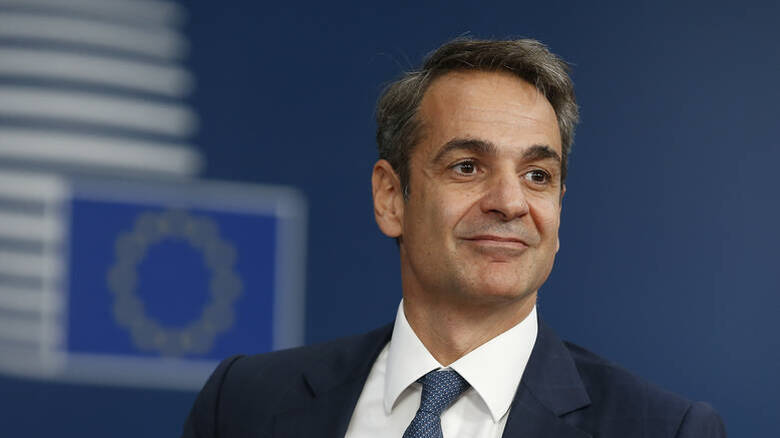 The Greek Prime Minister Kyriakos Mitsotakis is heading to Davos, Switzerland, where he will be participating in the World Economic Forum (WEF) on January 23-24.
As part of the official program, the Prime Minister will speak at two events and will have a series of bilateral contacts with important international economic actors during the Forum.
According to the official agenda of the event, the Greek Prime Minister's program on Thursday 23 January includes a public appearance conversation with Harvard and Stanford Professor of History Niall Ferguson at 11:30 (local time) while on the same day at 14:30 (local time) he will participate in a panel on "Looking for a Green New Deal". The panel will include, inter alia, the Executive Vice President of the Commission responsible for Europe's Green Agreement, Frans Timmermans, and the Prime Minister of the Netherlands, Mark Rutte.
During his visit to Davos, the Prime Minister will meet with investors and representatives of large foreign companies. Kyriakos Mitsotakis will have the chance to meet with Microsoft President Brad Smith; ENEL Managing Director Francesco Starace; Visa Europe Managing Director Charlotte Hogg; Bloomberg President Peter T. Grauer; Japan Managing Director Bank for International Cooperation (JBIC) Tadashi Maeda; Heineken's Chief Financial Officer, Laurence Debroux; and Google Country Manager for Europe, Middle East and Africa Matt Brittin.
At the same time, the Prime Minister will have international bilateral political contacts in Davos. According to the schedule so far, Kyriakos Mitsotakis will meet on Thursday with German Defense Minister and Chairman of the Christian Democratic Party (CDU), Annegret Kramp-Karrenbauer, while a meeting will follow with French Finance Minister Bruno Le Maire.
On Friday, January 24, Kyriakos Mitsotakis will meet with the President of the National Assembly and the transitional President of Venezuela, Juan Guaidó, and then speak with the President of the Iraqi Kurdistan Region, Nechirvan Barzani. /ibna