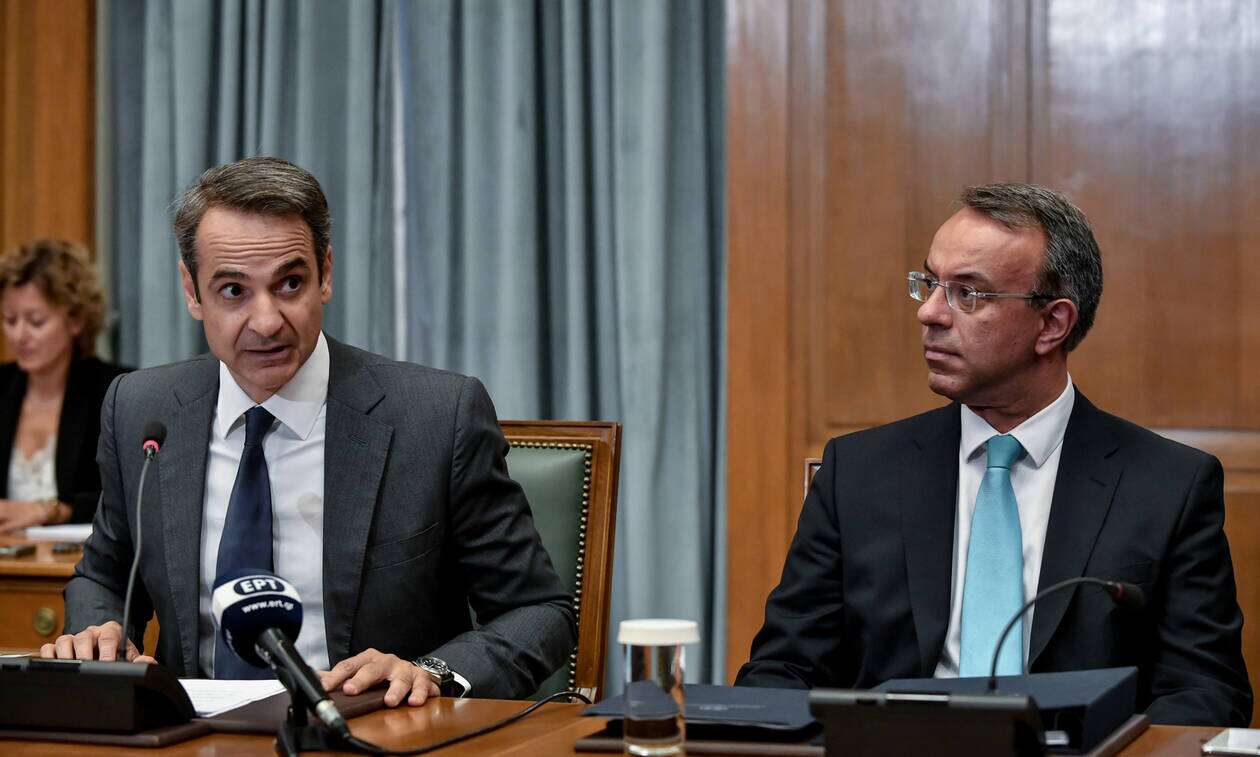 Prime Minister Kyriacos Mitsotakis will visit the Ministry of Finance on Wednesday to chair a meeting of the government's economic policy council, ahead of Friday's Eurogroup meeting.
According to information, the council is expected to discuss the government's next moves in the privatization program, as well as an official request by Athens for the early repayment of a part of the country's expensive debt to the International Monetary Fund (IMF), which will also be on the Eurogroup meeting agenda.
Speaking in Thessaloniki last week, Prime Minister Kyriacos Mitsotakis told reporters that the sale of a 30 percent stake in the Athens International Airport will be pursued imminently, while developments should also be expected at state-owned gas supply company DEPA and Hellenic Petroleum (ELPE) whose privatization is also on the cards.
The government is thought to be putting together a string of positive news concerning the economy, as it seeks to strike a deal with international creditors on the management of non-performing loans and get them to sign off on the 2020 budget and the upcoming post-bailout review.
Athens will be buoyed by figures on the collection of state revenues for the first eight months of 2019, which will be published this week. Notwithstanding, data from the country's public revenue agency, AADE, showed new debts to the state increased by 320 million euros in July to 3.93 billion, while debts stemming from the failure to pay taxes alone increased to 3.61 billion euros from 3.36 in June.
These and other challenges – such as the troubled Public Power Corporation – will be the focus of the Finance Ministry's plans in coming weeks.
The Greek side will also be seeking to wrap up any open ends left behind by the previous administration, in terms of Athens' obligations as part of its post-bailout program./ibna