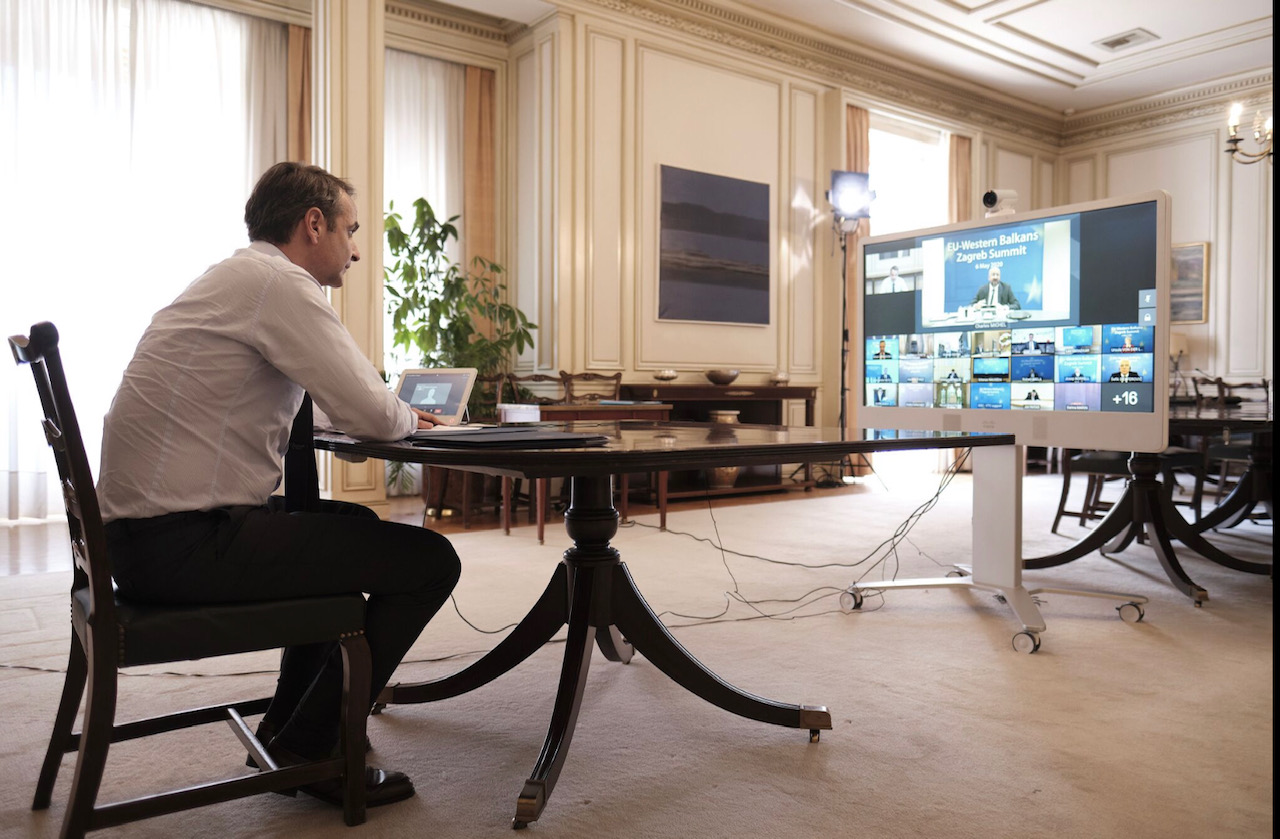 Greek Prime Minister Kyriakos Mitsotakis participated today in the European Union-Western Balkans Summit held via video conference.
During his speech, he stressed the need to keep alive the European perspective for the Western Balkans, while referring to the Thessaloniki Declaration  concluded at the EU-Western Balkans Summit in Thessaloniki in 2003, to remind that the European perspective for the Western Balkan countries started in Greece, which supports the process.
"The text of the Thessaloniki Declaration is still relevant 17 years later", the Greek Prime Minister said, adding that "the European integration of the Western Balkans constitutes a strategic choice for Greece".
Kyriakos Mitsotakis called on the government of North Macedonia to respect its commitments under the Prespa Agreement. As he said, "good neighborly relations is the only way that leads to the European perspective for North Macedonia".
The Prime Minister acknowledged the progress that Albania has made. He stressed, however, that this was not enough and that he expected the Albanian government to take steps to protect the rights of the Greek National Minority.
Kyriakos Mitsotakis made a special reference to the refugee issue, calling on Europe to fulfill its duty. "Greece has carried a heavy burden in the refugee issue. We have done our duty; we are waiting for others to do the same," he pointed out. He called for cooperation among the Western Balkan countries on the issue of illegal immigration. /ibna