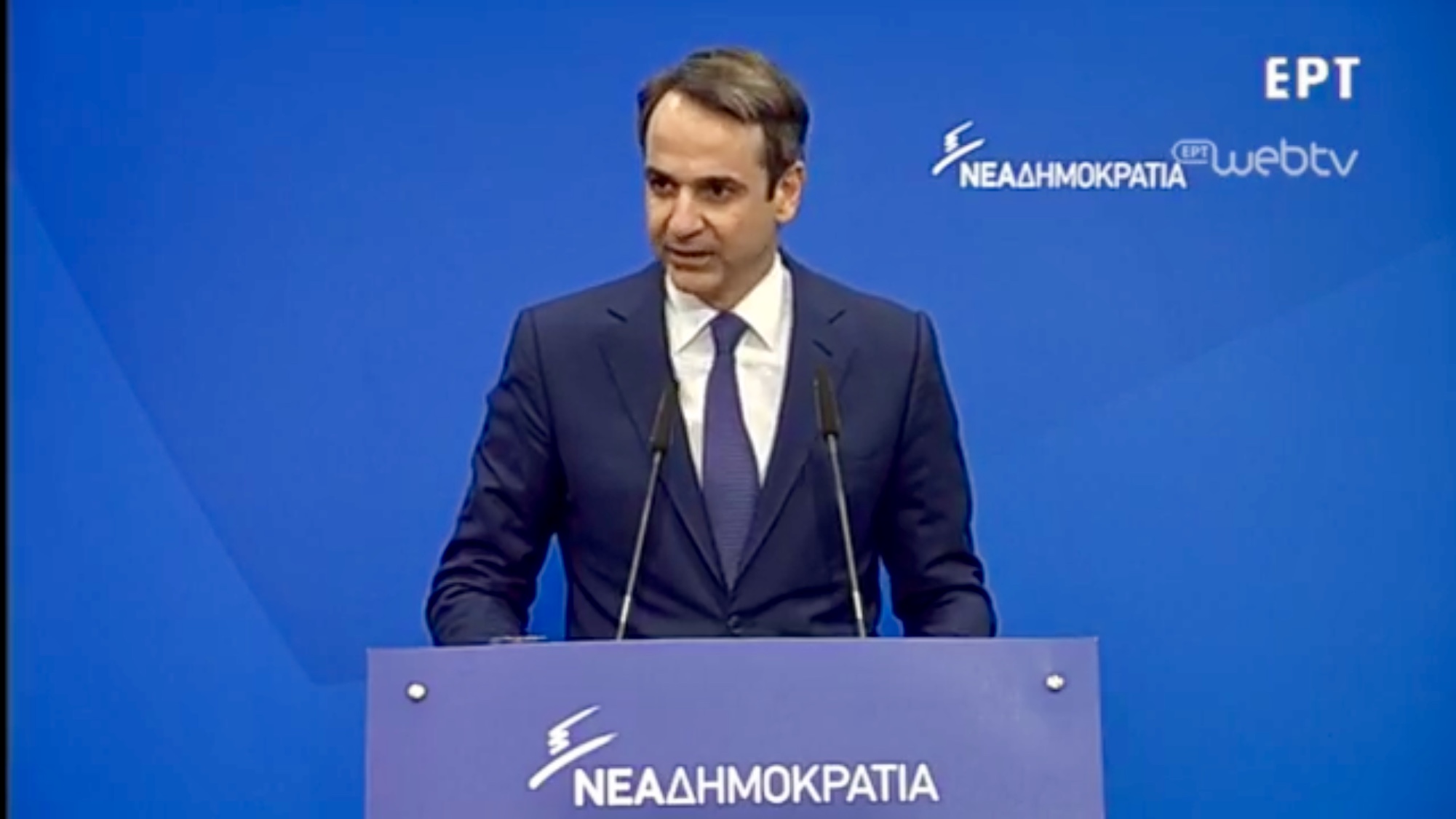 A fierce attack on government policy unleashed the president of main opposition party New Democracy, Kyriakos Mitsotakis, at the party's Political Secretariat meeting.
At the meeting of the Political Secretariat of ND, in the presence of former Prime Ministers Kostas Karamanlis and Antonis Samaras, Kyriakos Mitsotakis ruled out any solution to the name dispute, since as he said "the solution must be sought at another conjuncture".
"The solution has to be sough at another conjuncture, and since the other side has proven in practice that it wants a real solution. Unless there are some, so eager to deny the national interests. For us the issue has closed here. We will not be complicit to a story that will injure the soul of the nation", Kyriakos Mitsotakis said.
"The Tsipras-Kammenos government undermines the solution of the pending problem with the neighbouring country. Mr Tsipras embarked on a negotiation without having previously formed a unified government position. He did so to facilitate Mr Kammenos, who changed his mind every six hours: In the morning he trusted Mr Kotzias, at noon he was calling for a referendum and was taking it back in the evening. Whether it is political lightness or human bliss, it is an abjection for the country. Mr Tsipras did not form a national position. He is secretly negotiating and instead of informing the opposition, he tried to trap it", the president of New Democracy pointed out on fYROMacedonia's name.
Following his placement, Kyriakos Mitsotakis, described how he would negotiate. "I would start negotiating on the issues of irredentism. I would expect to see tangible pieces steps from the other side before proceeding to the next stage. I would not discuss anything if Skopje did not commit themselves first that they would change their Constitution. I would not accept any reference to a Macedonian nation, as Mr Nimetz did without a response from the government", the ND president noted.
"Mr Tsipras meets in Davos shortly with Mr Zaev without having informed anyone in Greece. I will not tolerate the division of the Greeks, to unite the Skopjians. And I will not accept the rupture of Macedonia's ties with the rest of Greece. But I will not allow a number of extreme elements to blur the legitimate concerns of the people. As things have turned out, the solution has to be sought at another conjuncture", Mitsotakis concluded./IBNA