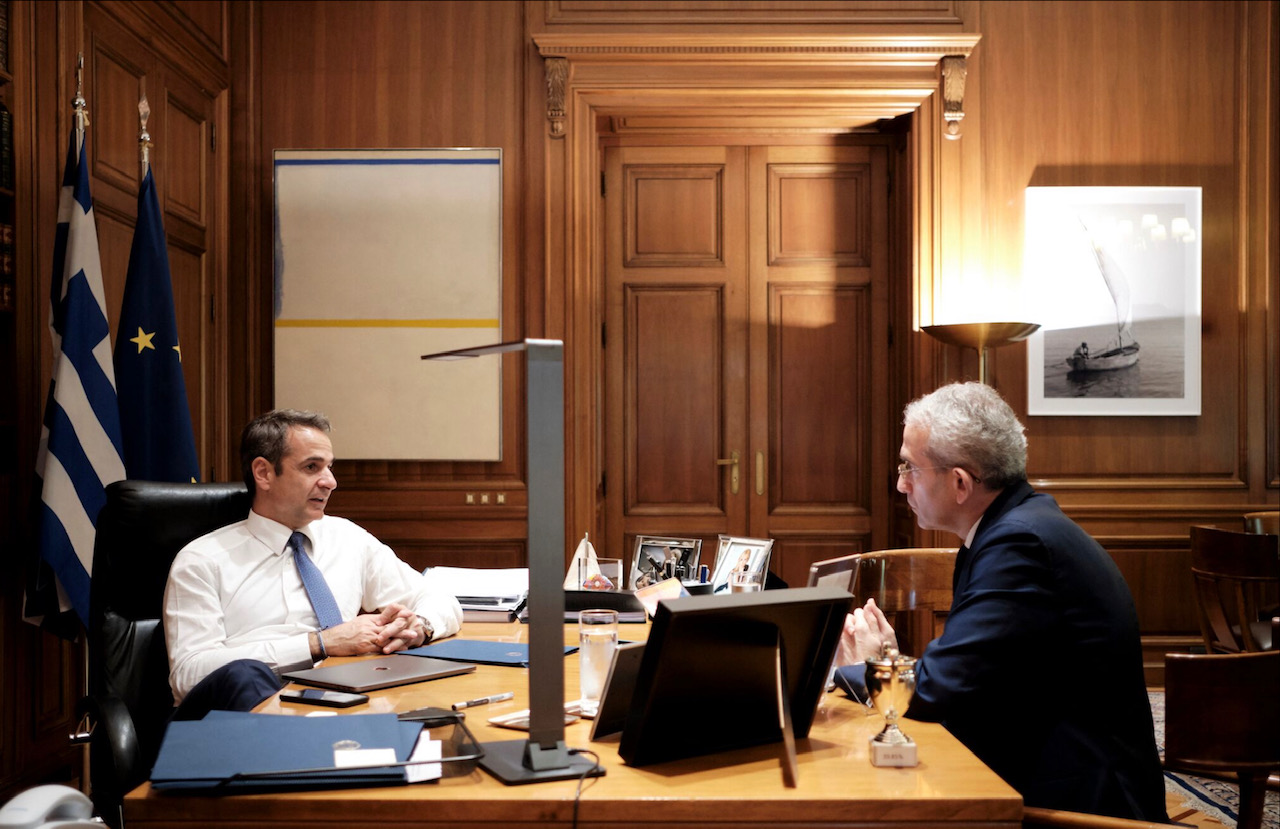 Greek Prime Minister Kyriakos Mitsotakis said in an interview with Corriere della Sera that corporate taxation will be reduced from 28% to 24% and dividend tax from 10% to 5%, while he linked tax relief for lower social strata and social spending with the reduction of primary surpluses from 3.5% of GDP to 2.5% or even 2%, which of course has no prospect of being implemented, as it is met with resistance by the partners.
The fact that he is mentioning the reduction of primary surpluses, of which he has not made any official mention during his visits to Paris, London, or The Hague, while declaring that he will abide by the country's commitments, shows the difficult spot in which the prime minister finds himself in, having maintained high tax rates, while also increasing the insurance contributions of freelancers and farmers.
He sets the prospect of European Central Banks' return on Greek bonds (ANFA and SMP) of 0.7% of GDP by 2020, noting that it can be agreed with the country's partners "to be used for investment purposes, in a financially "neutral way".
Mr Mitsotakis, who is in Rome for a meeting with his Italian counterpart, reiterates that the migrant-refugee issue is a problem for Europe and calls on it "to stop hiding its head in the sand", pretending to be purely the problem of Greece, Italy or Spain, that is to say only a matter of the first host countries. The EU, he says, must immediately review the Dublin agreement and ensure burden-sharing, especially as regards the assessment of asylum applications – something that is at the heart of the proposal of German Interior Minister Horst Seehofer. "If we have uniform rules everywhere, there is no reason for applications to be examined only in Greece or Italy", he says.
Safeguarding the EU's external borders must be stepped up just as quickly, with a stronger Frontex and rules that will make clear what this mission means. A third aspect of the migration-refugee tackling, he notes, is to combat the root causes of population displacement, namely war and poverty, especially in Africa. He further points out that the government has changed its asylum law and decided to decongest the Aegean islands, transferring 20,000 asylum seekers inland. "Every situation must be controlled. It is a difficult problem but my job is to bring it under control", the prime minister said, adding that at the same time the government is communicating with local communities to explain the complex situation.
Mr Mitsotakis continues to defame the country by saying that Greece is the first country where populists were defeated since the rise of populism in Europe, deliberately equating the left-wing pro-government with far-right populism in the EU.
Of course, he considers that any refusal of neoliberal ideology is populism, which is why in his interview he states that "he remains an indomitable opponent of populism, which has cost many in Greek society during the crisis".
To support his anti-populist policy he resorted to anti-smoking law: "At present 75% of the world is with us, including 70% of smokers. I believe we underestimate how much Greek society has matured during the 10 years of the crisis".
In short, since he cannot reduce taxes and social security contributions, he reduces smoking./ibna