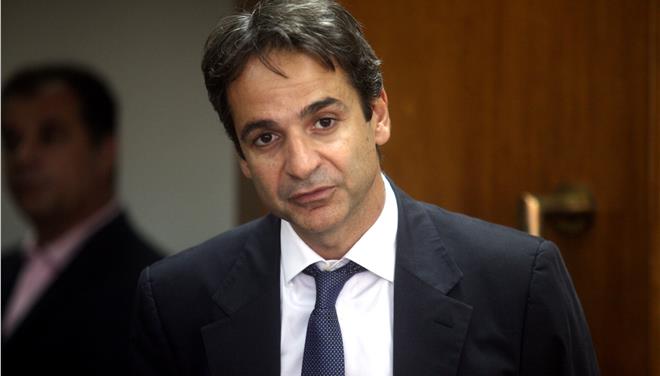 Athens, June 23, 2016/Independent Balkan News Agency
By Spiros Sideris
"Raising taxes will stifle growth", says Kyriakos Mitsotakis in an interview with the Financial Times.
The president of main opposition party New Democracy notes that "the Prime minister's insistence on increasing taxes is a pernicious mistake", and speaks of an accumulative impact of taxation that exceeds the capabilities of Greek citizens to respond".
Mr Mitsotakis points out that "after five years of crisis, many people have simply run out of money", noting however that he believes the Greek economy is able to grow at a rate close to 4% annually for the next few years if Greece has a government committed to reform, to enable it to restore its credibility.
According to Mr Mitsotakis, it is however necessary to make clear to partners that Greece fully implements all structural reforms and will not hesitate to take measures that promote development. In fact he described as an absolute priority the attraction of private investment which in turn will create new jobs.
In regard to the debt crisis in Greece, Mr Mitsotakis points out that "it is a failure of institutions and political elites, entrepreneurship and intellect" and adds that "in order to change this situation and for Greece to become again a normal European country, we should have a debate on important issues such as the coexistence of freedom and our responsibility as citizens".