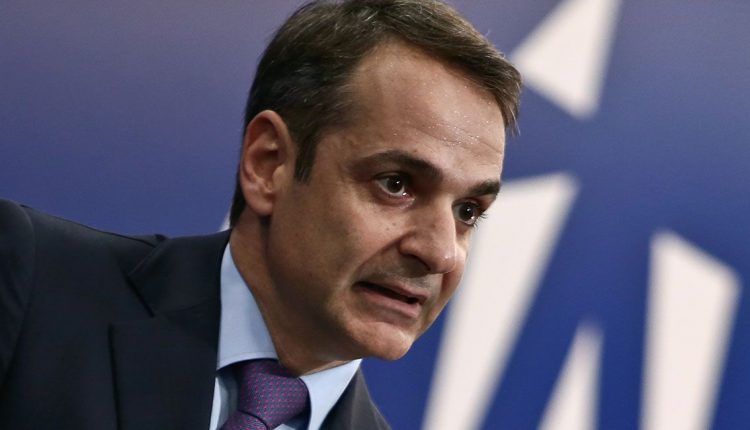 Prime Minister Kyriacos Mitsotakis is on an official visit to Berlin for talks with German Chancellor Angela Merkel today.
Ahead of the meeting, the Greek premier outlined his expectations from the talks with Angela Merkel, in an interview with Frankfurter Allgemeine Zeitung.
Mitsotakis emphasized attracting investment as a key goal for his administration, while revealing that he will not raise the issue of reducing Greece's primary surplus targets during the talks.
Instead, the PM will focus on Greece-Germany relations, economic cooperation, the refugee crisis and relations with Turkey. "I know the Chancellor well and I believe that the she is very pleased too by the fact that Greece has a pro-reform government from the EPP group…" Mitsotakis pointed out.
The Greek premier will also meet with German vice-Chancellor and Minister of Finance, Olaf Scholz, to whom he is expected to present planned economic policies as well as the provisions of a pro-investment and growth bill that is currently being drafted in Athens.
According to sources, the Greek side is putting together a series of pro-development actions for the 2020-2030 period, which include major energy projects, which will be presented to the German officials, with a view to attracting German business interest.
Greek government spokesman Stelios Petsas confirmed this week that "boosting the country's credibility on the international stage" is the main goal of the PM's visit to Berlin and other Eurozone capitals.
Meanwhile, Finance Minister Christos Staikouras pointed out in an interview with Handelsblatt newspaper that "Greece is delivering on its commitments". However, he pointed out that this won't stop the government from seeking to create the necessary conditions for a reduction of primary surplus targets. Staikouras added that the government hopes to boost mutual trust between Athens and Berlin./ibna