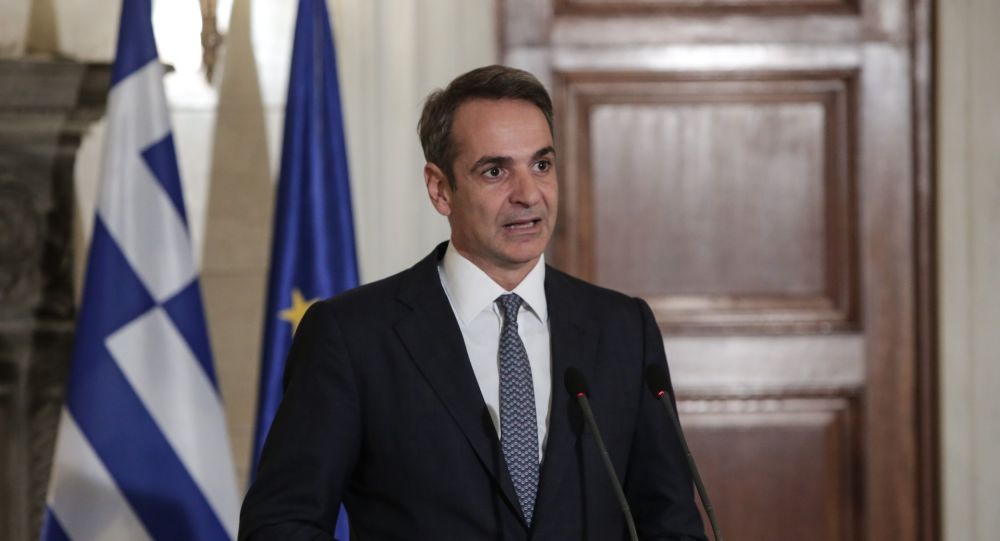 Arriving on Thursday at his first EU Council meeting since becoming Prime Minister last July, Kyriacos Mitsotakis sent a positive message about the Greek economy. "After a ten year crisis, Greece is turning a page" he seed in a doorstep statement.
"We have a mandate to apply real reforms, create jobs, reduce bureaucracy, attract investment and make the life of the average Greek better. We will honor the mandate we were given. Greeks, especially the young, deserve opportunities, not deficits", he continued.
A number of important issues, including Brexit, enlargement, Turkey, long-term EU budget and priorities for the next five years are on the EU Council agenda and will be discussed over the two-day summit.
Joining a meeting of the European People's Party in Brussels on Thursday, Mitsotakis commented on wider regional developments, pointing out that Greece remains a pillar of stability in an incredibly destabilized region.
At the EU leaders summit, Mitsotakis appears intent to bring up the subject of more burden-sharing among member-states amid the latest rise in migrant and refugee arrivals from Turkey. Moreover, as the PM said going into the first meeting, "Greece and Europe cannot be blackmailed by Turkey on this issue".
The Greek premier went on to say that the EU should show much more solidarity to Greece in the management of this issue, adding that a new slate of measures must be agreed to deal with migration and asylum procedures. He also spoke of the need to agree a plan for the event that the crisis turns into an emergency.
On the illegal drilling activity pursued by Turkey in the EEZ of Cyprus, Mitsotakis reiterated his support for the latest decision of the EU General Affairs Council which reaffirmed its full solidarity with Cyprus and agreed that a framework regime of restrictive measures targeting natural and legal persons responsible for or involved in the illegal drilling activity of hydrocarbons in the Eastern Mediterranean is put in place./ibna