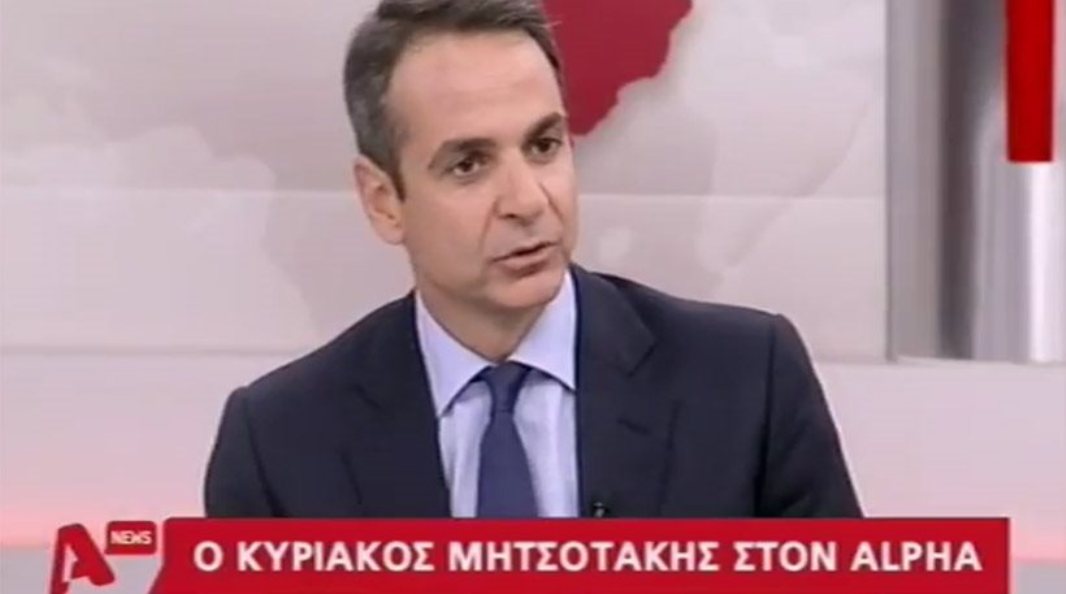 In an interview with Greece's Star TV station on Tuesday, main opposition New Democracy party leader, Kyriacos Mitsotakis, fiercely criticized the country's coalition government, launching a scathing attack on many fronts.
Speaking on the evening news of Star TV, the leader of the main opposition criticized the government for failing to wrap up the second review of the bailout program on time. He argued that citizens are paying a heavy price for the delay and shortcomings of the government.
"We were forced to take measures for 2019 and 2020 which nobody had asked for one year ago" he charged.
"In January the PM said he would not legislate a single euro worth of measures and in the end he adopted measures worth 5.2 billion euros", Mitsotakis said.
He also attacked cabinet ministers who publicly oppose the reforms outlined in the bailout program. "Nobody believes the government believes in these changes" he characteristically mentioned.
"The only reason a somewhat more positive climate is being formed is that the next government will be a friendly government to investment and a series of structural reforms will have to be made, not because these are being forced on us, but because they are necessary", Mitsotakis pointed out. Finally, he said a ND government will strive to reduce expenditure in order to be able to cut taxes, while adding that that the primary surplus targets the government has signed up to are excessive.
Mitsotakis also touched upon the issue of the telephone conversation Defense Minister, Panos Kammenos, had with convicted criminal, Makis Yannousakis, who is serving a life sentence for drug smuggling.
Mitsotakis reiterated his call for a parliamentary investigation to be launched into the telephone calls Defense Minister Panos Kammenos held with Makis Yiannousakis in connection with the Noor1 drug smuggling vessel.
Mitsotakis said it is "inconceivable for a modern democracy" for a cabinet minister to call a convict serving a life sentence. "Is it his job to talk with convicts? Does he speak with others too?" Mitsotakis wondered.
The ND leader revealed that his party will lodge a formal request for a probe into Kammenos' involvement in the Noor1 case.
Speaking in parliament on Monday, Alexis Tsipras ruled out establishing a Parliamentary fact-finding committee to probe the communication between the Defense Minister and the convicted drug smuggler, saying the entire case is part of a wider investigation by a relevant prosecutor and authorities.
/ΙΒΝΑ