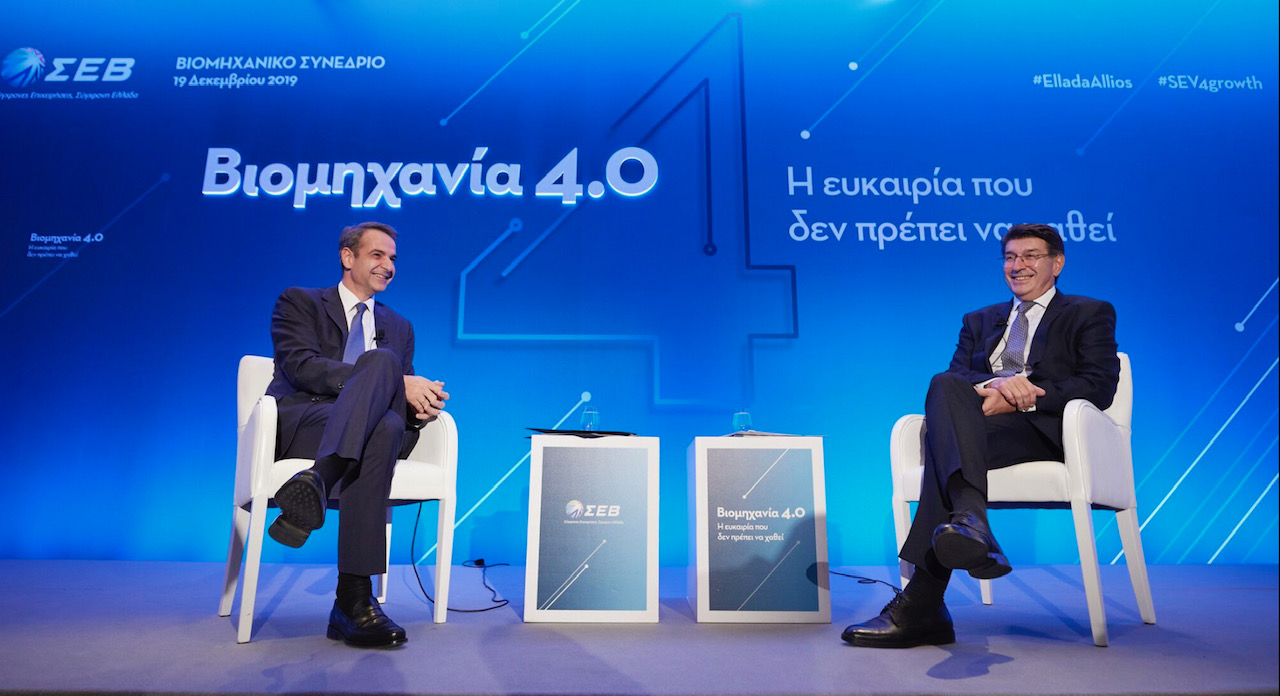 Prime Minister Kyriakos Mitsotakis, speaking with the President of the Hellenic Federation Enterprises (SEV) Theodoros Fessas in the context of the SEV Industrial Conference entitled "Industry 4.0: A growth opportunity Greece should not miss", announced restrictions on the right to strike and the "freeing of universities", as a response to the non-change of Article 16
Specifically, in light of the latest strikes, the prime minister reiterated the Government's intention to table in Parliament a specific legislative framework aimed at protecting the right to strike, though without allowing for the few to systematically operate at the expense of the many.
Kyriakos Mitsotakis noted that the government would be focusing next on the paid employment section because, as he said: "The last thing we want is to lose people from Greek companies who migrate abroad, not because they have no job in Greece but because the remaining income after taxes and contributions just makes employment in Greece unattractive".
As for the universities, Mr. Mitsotakis noted that the government's goal is to set them free. "I wish we had changed Article 16. We were not able to do it, but we are not to be blamed", he stressed, adding that the goal was to bring society closer together.
The Prime Minister also announced the establishment of an Industry Council which, he argued, is necessary in order to tackle a number of specific problems that come from the past. "We need a tool for public discussion, for social-partner discussion on industry issues that will refine our strategy for the current day-to-day problems we face and which we cannot ignore", Kyriakos Mitsotakis said.
At the same time, he said that additional tax incentives would be given for issues related to overdrafts. "I believe that overall we have the opportunity to look at the issue of overdrafts with a bold approach, and I am sure we will not have any negative financial impact in the end", he said.
Finally, he reiterated that he requested and received a mandate of four years. "We will present the effects of this policy before the Greek people's judgement at the end of four years, obviously seeking our re-win 2023", he stressed, stating once again that the country now has a stable majority government in Parliament that is not based on opportunistic alliances and has come to implement its plan, which is something that, as he claimed, is not the case with governments across Europe.
Finally, he said, "The foundation for any meaningful development policy is digital transformation and environmental protection; two pillars that must be at the center if we are to look four years, ten years ahead". /ibna