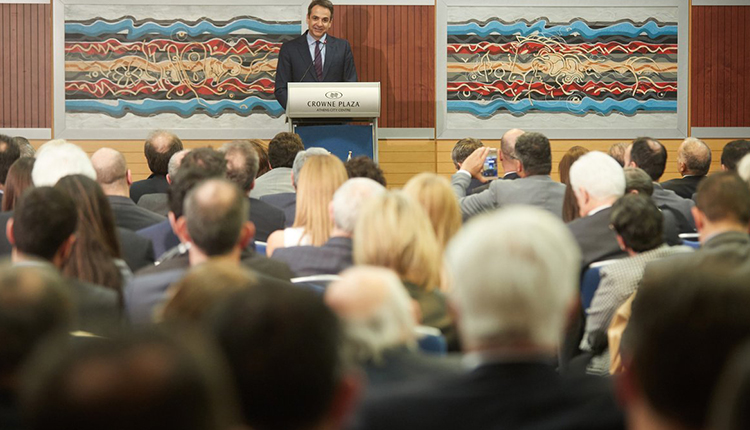 New Democracy leader Kyriakos Mitsotakis spoke about the strategic partnership between Greece and Israel saying the country is an example for Greece on entrepreneurship, during a speech at the Greek-Israeli Chamber of Commerce on Wednesday.
"The relationship between Greece and Israel is strategic and with great depth, a relationship which is not questioned in its core," he said, adding that Greece may also learn from Israel about reforms.
He said the country constitutes an accessible example for Greeks, as many of the things that Israel has done are relevant and applicable in Greece. Mitsotakis mentioned the strategy followed by Israel in supporting startups and the "Jeremy" program which was implemented for the first time in Greece in 2011 to support startups.
He also reminded attendants that his father, Konstantinos Karamanlis, was the Greek prime minister who recognized the state of Israel in 1990, just 10 days after he took office, "correcting a dissonance", as he said, while a month later he made the first official visit of a Greek premier to Israel./ΙΒΝΑ