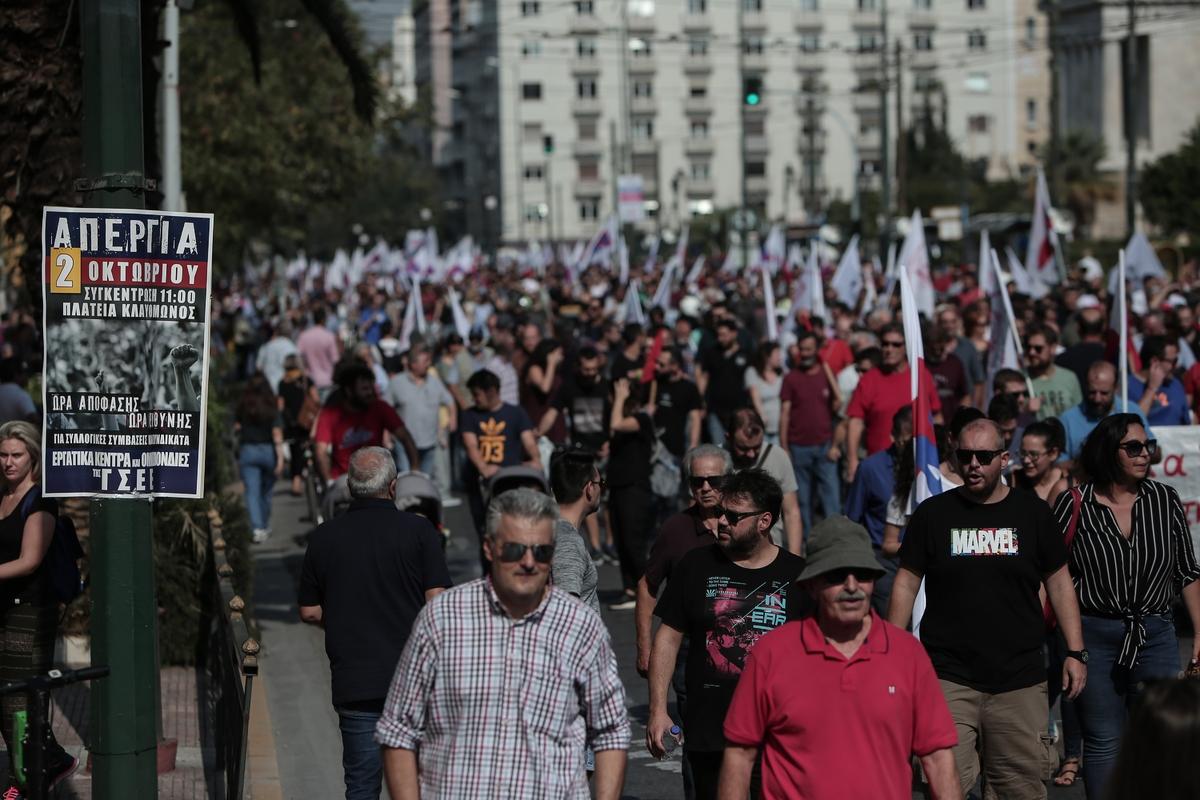 Workers unions brought Greece to a standstill on Wednesday as they staged a nationwide 24-hour strike in protest to the government's intention to amend labor laws via "pro-growth" draft bill brought to parliament.
The country's largest workers' unions in the private and public sectors organized protest marches in the center of Athens, demanding that the provisions reforming labor relations are withdrawn immediately.
Unionists argued that the government is attempting to stifle strike action, while legalizing state and employer intervention in the exercise of workers' rights, including rights of association, free collective bargaining and the right to strike.
Prime Minister Kyriacos Mitsotakis commented in a post on social media that "few professional unionists" were yet again going on strike and the "many are suffering". The PM added that he stands beside the millions of citizens being tested because of the will of a minority implementing practices that belong in the past.
Mitsotakis slammed the unionists that have lost touch with ordinary working people, who want greater participation and democracy in decision-making that affects them.
Opposition parties, including SYRIZA, the Movement for Change and the Communist Party, strongly criticized the Greek premier's comments.
The main opposition SYRIZA party leader Alexis Tsipras said Mitsotakis's comments are evidence of "his extremely conservative perception of workers' constitutionally guaranteed democratic right to strike". He went on to liken the PM to Hungarian premier Viktor Orban, stressing that his stance mirrors a "regime mentality"./ibna