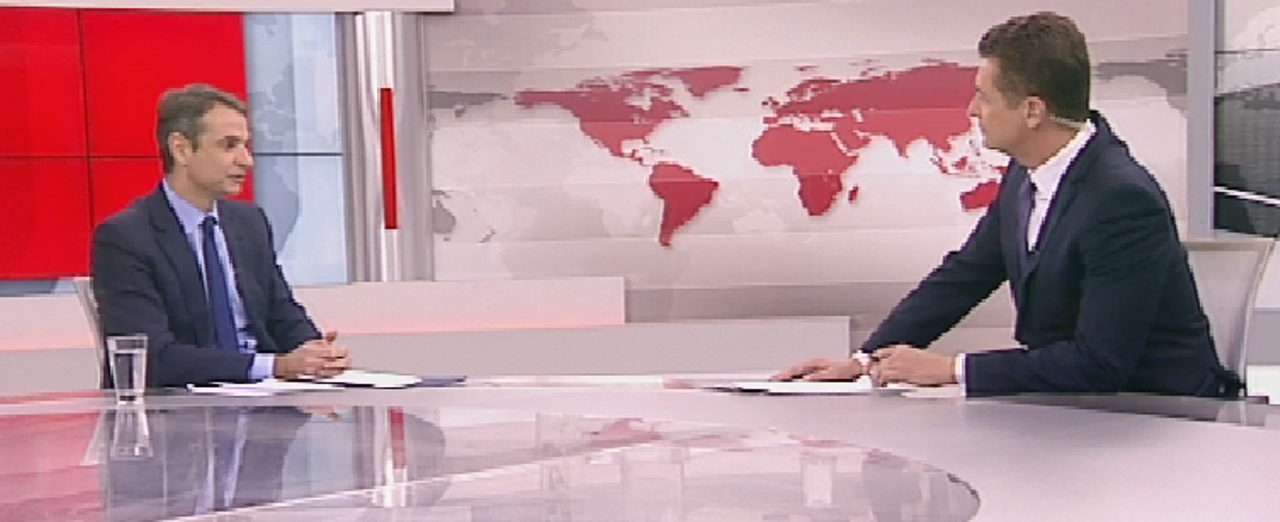 In an interview with the evening news of Alpha TV on Wednesday, New Democracy leader Kyriacos Mitsotakis launched a scathing attack on Prime Minister Alexis Tsipras and his coalition government over the latest deal struck with creditors to impose more austerity in Greece.
The main opposition party leader reiterated his call for an early general election following the government's "failure in negotiations" with the country's international creditors. Mitsotakis also made clear that his party will not be approving the measures the Tsipras administration will soon bring to parliament, including so called countermeasure offsetting austerity.
The conservative party leader argued that Tsipras could have reached an agreement must sooner, thus avoiding the further pension cuts and tax increases that he ultimately agreed to implement in order to receive another tranche of bailout cash and avoid defaulting on debt repayments in July.
Outlining his own party's proposals, the ND chief said that if he comes to power he will "put forth a different mix" of policies "in consultation with creditors". He also charged that his party would not go "a word beyond the third [bailout] program", sending a message that the Syriza-ANEL coalition has effectively agreed to enforce a fourth bailout program.
Mitsotakis went on to table a series of proposals as to how last year's primary surplus – which was above the set target – could be used to boost the economy and benefit taxpayers. The ideas put forth by the ND leader included a 20 percent cut of the unpopular unified property tax (ENFIA).
Responding to the interview, the Prime Minister's office commented that Mitsotakis's position is "understandable" following the "positive agreement that contains positive countermeasures and the immediate prospect of measures to reduce [Greek] debt".
The PM's office also charged: "Someone, though, must explain to him that […] pretending to be generous on the news just exposes him. He should have remembered to be generous a few months ago when he voted down in parliament the 620 million euros for low income pensioners. And, chiefly, he should remember this when the countermeasures come to parliament and he votes against them"./ΙΒΝΑ