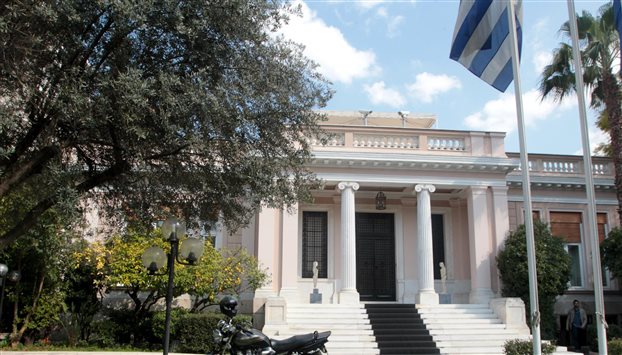 Greek Prime Minister Kyriacos Mitsotakis congratulated German Defense Minister Ursula von der Leyen for becoming the first woman to be elected European Commission president. The German politician will succeed Jean-Claude Juncker on October 31 after the European parliament elected her by nine votes on Tuesday night.
The Greek premier is now expected to announce his final decision on who will be Greece's next European Commissioner.
According to local media reports, European Commission spokesman Margaritis Schinas is considered the favorite for the position, while it is also suggested that Mitsotakis may put forth two candidates, a man and a woman. Schinas is an experienced official with deep knowledge of the Brussels bureaucracy.
Earlier this week, Mitsotakis met with former Prime Minister Antonis Samaras, who is thought to have been a frontrunner for the post. Following Monday's meeting, sources suggest Samaras is not likely to be offered a seat in the Commission.
Reports suggest that Mitsotakis's meeting with Samaras was held "in a positive climate" and that "it is not the Greek government raising objections to him becoming Commissioner". However, it is thought Ursula Von der Leyen will want to present a "new-look" cabinet of commissioners and is also not keen on offering Samaras a vice-presidential role usually offered to former Prime Ministers.
Mitsotakis is expected to wait to determine which portfolio will be handed to the next Greek Commissioner, before announcing who will be given the job. The next Commissioner will be selected for a 5-year term, succeeding Dimitris Avramopoulos who hold the Immigration portfolio.
According to some sources, Avramopoulos is also one of the names in Mitsotakis's thinking. Rumors that Avramopoulos may remain in the Commission flared up when he met with the Greek premier in Athens earlier this week, despite the fact that the Commissioner has heralded his return to domestic politics./ibna