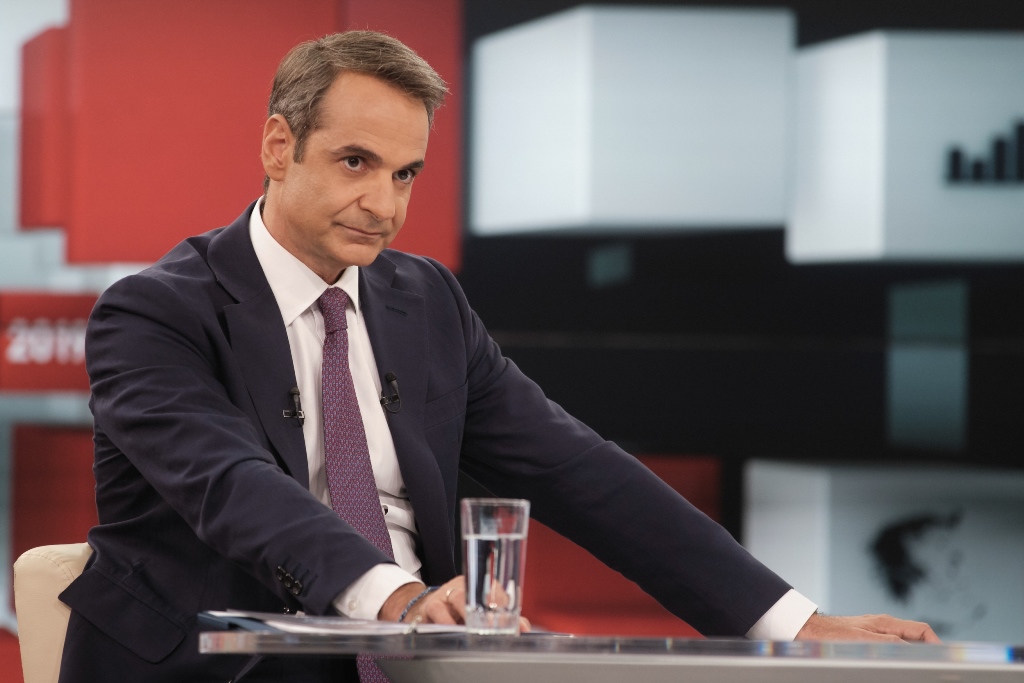 In an interview with Alpha TV on Thursday evening, Prime Minister Kyriacos Mitsotakis called his nomination of Katerina Sakellaropoulou for President of the Hellenic Republic a "political choice that symbolizes a new era".
Mitsotakis spoke highly of the Council of State President who is expected to be elected the first female president in Greece's history next week, by a wide parliamentary majority, after both SYRIZA and KINAL parties announced their decision to back her candidacy.
Asked why he did not choose to offer second term to incumbent President Prokopis Pavlopoulos, the Greek premier said he respects Mr. Pavlopoulos but he could only select one person and felt Katerina Sakellaropoulou would garner more support in the House.
Responding to criticism by main opposition SYRIZA party leader Alexis Tsipras about the timing of the announcement of Sakellaropoulou's nomination, the PM argued that he could not do it sooner because the former was handling very important cases in her role as president of the country's highest administrative court. "I don't see how I tarnished the institution. I did not go into names", Mitsotakis said.
Moreover, asked about his decision to reinstate the Ministry of Immigration policy, he admitted that it was a mistake to abolish the ministry in the first place. Mitsotakis went on to point out that the situation with respect to migrant and immigrant flows has worsened in the last six months, which led him to review government policy.
Finally, touching upon economic policy issues, the PM revealed his intention to reduce the special solidarity tax this year – and completely abolish it by 2021 – and proceed with a swifter reduction of social security contributions, instead of opting to further reduce business tax in 2020./ibna