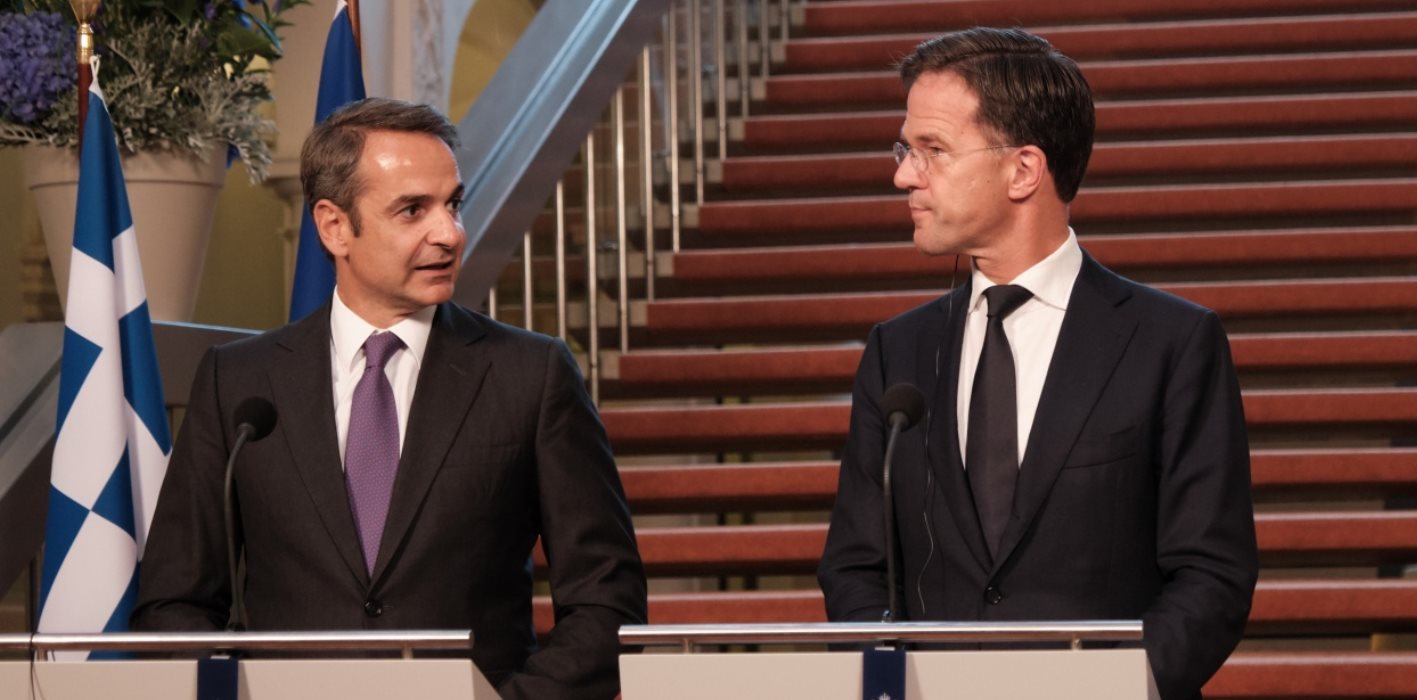 During a meeting with Dutch counterpart Mark Rutte on Tuesday, Greek premier Kyriacos Mitsotakis said he wants "to open the door to new investment" and create new jobs.
In joint statements with Rutte in The Hague – where Mitsotakis wrapped up his first tour of Eurozone capitals since coming to power in July – the PM said he wanted to reverse a "brain-drain" caused by a 10-year economic crisis and open Greece up to new ideas.
Asked whether he brought up Athens' standing demand that primary surplus targets are lowered, Mitsotakis reiterated that agreed targets will be met in 2019 and 2020 and the issue will be revisited once Greece has regained its credibility. "We are not here to only discuss problems from the past and how we will repay our debt, but also to see how we will deal with great challenges of the future", he said.
In private talks with the Dutch PM, Mitsotakis presented his plan to promote growth and reform the Greek economy, which he also took to Paris and Berlin recently. "A plan for strong growth and employment is at the core [of our plan]. And this could happen through bold investment", the Greek Prime Minister pointed out.
Other issues, besides the Greek economy were also on the agenda of talks.
The Dutch Prime Minister revealed that talks had covered Brexit, the problems of the region, such as migration, but "had mainly focused on how to bring about economic growth in Greece."
Rutte said that the two countries were working closely together in the EU, NATO and the UN and were "important economic partners." He went on to praise Mitsotakis, saying that "we have a prime minister whose goal is to bring about more investment and growth."
"We want to provide technical know-how, for example in the agricultural sector. The Netherlands is already active in Greece and we will discuss how to support structural reforms in this sector. We want to help and we both have a common interest," the Dutch premier said./ibna