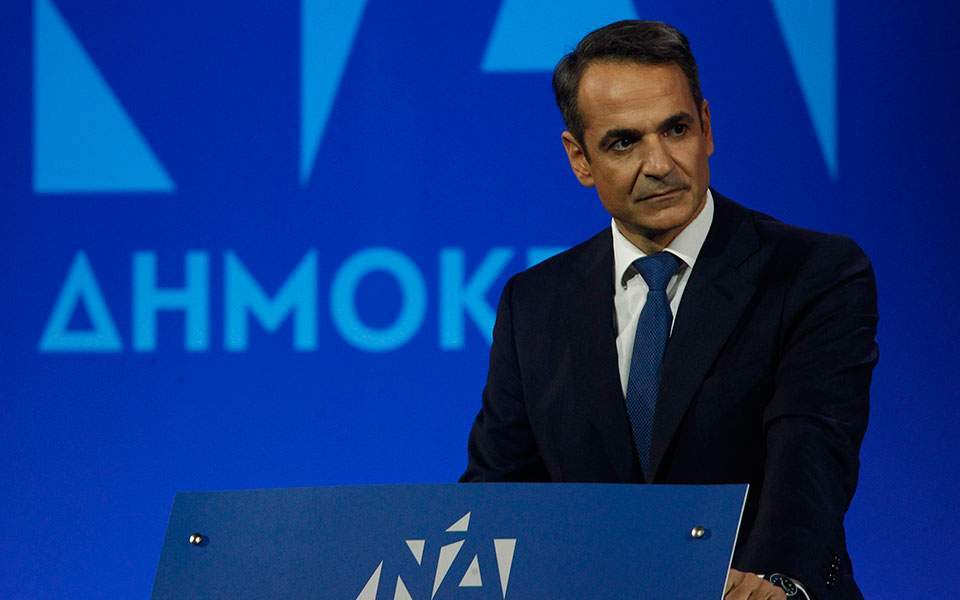 Prime Minister Kyriacos Mitsotakis launched a scathing attack against main opposition SYRIZA party leader Alexis Tsipras over the weekend, while making clear that he intends to see out his entire four-year term, despite rumors suggesting he is keen on calling a snap election.
Earlier, Alexis Tsipras had made an assessment that the PM is working on scenarios to call an early general election. The quip was interpreted by the government as a "sign of insecurity" on behalf of the main opposition leader.
Speaking to New Democracy Political Committee members, Mitsotakis went on the offensive. "Mr. Tsipras will have to wait a long time before he is defeated again", he said. He also rejected the notion that any plans for snap polls would aim at getting Tsipras ousted as SYRIZA leader. "We are not here to demobilize our political opponents", the premier added.
Mitsotakis went on to predict that his ruling conservative party would "become even stronger" through the implementation of its four-year program. "In seven months our country has succeeded in things that could not be done in previous years", he said, adding that "we can convince even more Greeks that we deserve to govern again […] but this will happen at the end of our full term".
The Greek premier cited a series of "positives" from his administration's first months in office, including vital reforms in the economy, social policy and governance. He juxtaposed his government's achievements with the results of Alexis Tsipras' first months in office in 2015, citing the capital controls imposed and low investment, among other things.
Finally, Mitsotakis also commented on Tsipras's speech to SYRIZA members on Saturday, during a party event in Athens. He said the leftist leader organized a "fiesta" that did not lead to any serious self-criticism or positive policy proposal./ibna